Valerie Bertinelli shares body positive message after finding clothes from Jenny Craig 'before' pic
Valerie Bertinelli says to protect mental health she no longer weighs herself
Jeff Kravitz/FilmMagic via Getty Images
After a long, publicly documented journey with her own weight, actress Valerie Bertinelli is opening up about a realization she had on the topic while cleaning out her closet.
Bertinelli, 63, shared in an Instagram video that she had found the jeans and shirt she wore for her "before" photo when she was announced as a spokesperson for Jenny Craig, the weight loss company that announced earlier this year it was going out of business.
In the video, Bertinelli is wearing the same jeans and shirt. She said that though she still fits into those clothes, she now feels completely different in them.
"I thought I was fat the last time I wore these clothes," Bertinelli said in the video. "I've never felt more beautiful, more at peace, more mentally and emotionally stable than I do today and I'm wearing my 'fat clothes.'"
Bertinelli noted in the video's caption that she did not remember keeping the outfit in her closet, but said she is glad she did because it shows her how far she has come emotionally.
"I have done so much emotional and mental work to recover from years of pretending everything was okay when it wasn't," she said in the video. "Heath is not a body size. Health is not that number you see on the scale. Your worth as a human being isn't dictated by your body. It's not defined by your body."
Last year, Bertinelli said she had stopped weighing herself, which had improved her mental health "immensely."
"I stopped weighing myself when I finished writing my book, which was a big thing for me, and I haven't gotten on a scale since," she wrote in a first-person essay for New Beauty magazine. "My clothes still fit; my jeans still zip up. I guess I was afraid that if I didn't see what number I was and if I wasn't able to keep an eye on it, that I would balloon up ... but that hasn't happened."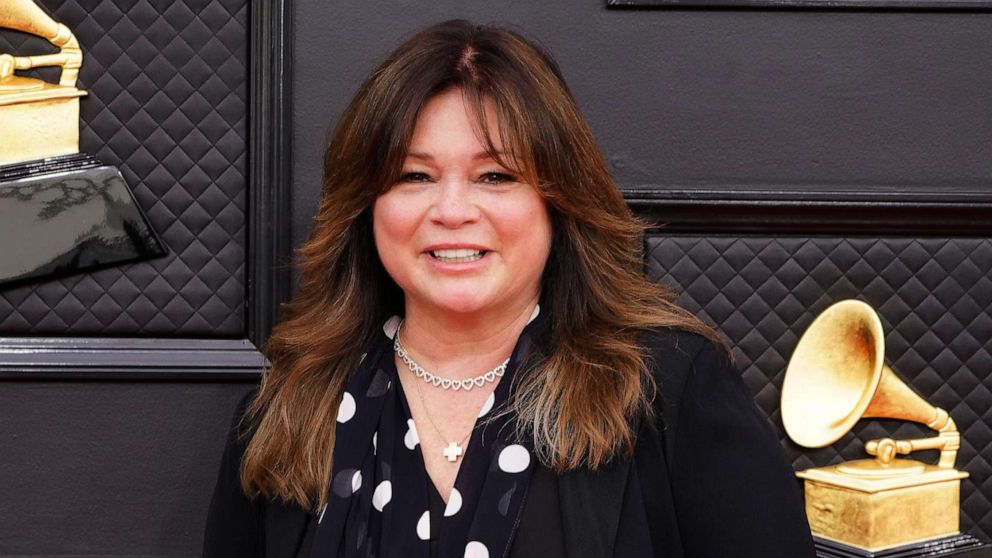 Over the years, the "One Day At A Time" actress has been vocal about her issues with her weight and body image.
In 2022, Bertinelli took a stand against body-shamers in an Instagram video after a follower told her that she needed to lose weight.
"If I could lose the weight and keep it off, I would," said Bertinelli in the video. "But since I haven't been successful with that my whole entire life at 61, I'm still dealing with it. You think I'm not tired of it, lady? Where's the compassion?"
Bertinelli added a caption to the post, writing, "Aren't we tired of body shaming women yet?!"