Ozempic and Wegovy maker sues over compounded, off-brand versions of drugs used for weight loss
This is what happens when you stop taking Ozempic
Novo Nordisk, the pharmaceutical company that makes Ozempic and Wegovy, filed multiple lawsuits Tuesday against off-brand versions of the wildly popular drugs.
In a press release, the company announced that legal action is being taken against certain medical spas, weight loss or wellness clinics, and compounding pharmacies for "the unlawful marketing and sales of non-FDA approved counterfeit and compounded semaglutide products claiming to contain semaglutide," including allegations of false advertising, trademark infringement and unlawful sales of non FDA-approved compounded products.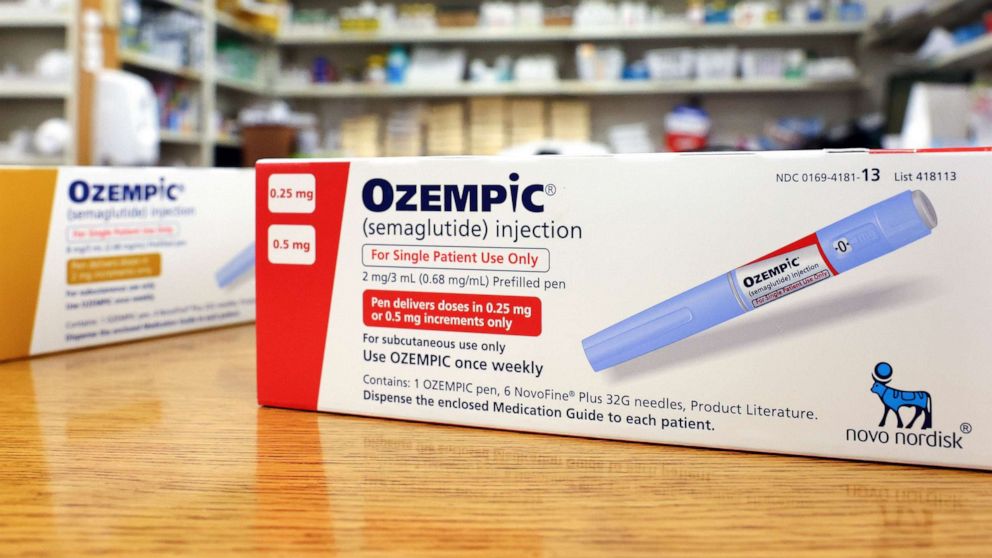 The new lawsuits follow recent safety warnings from federal regulators amid the rising popularity of semaglutide, the active ingredient in Ozempic and Wegovy, for weight loss.
Without insurance coverage, the cost of medications like Ozempic and Wegovy can run more than $1,000 a month. Some people have reportedly turned to compounding pharmacies to combat those high prices, according to ABC News reporting.
"Our priority is to ensure that patients have a safe and positive experience with our FDA-approved semaglutide medicines, and these actions are a direct reflection of that focus," Doug Langa, executive vice president of North America operations and president of Novo Nordisk, said in the press release announcing the lawsuit.
The U.S. Food and Drug Administration reported last month that it has received an unspecified number of reports of adverse events after people took injections of semaglutide that came from a compounding pharmacy, which the FDA defines as "the process of combining or mixing ingredients" to create a "tailored" medication.
"Patients should not use a compounded drug if an approved drug is available to treat a patient. Patients and health care professionals should understand that the agency does not review compounded versions of these drugs for safety, effectiveness, or quality," the FDA said in the safety warning.
Novo Nordisk also announced Tuesday it had launched a "resource hub" in the U.S. to provide information on semaglutide, including how to spot a "counterfeit injectable product."
"We believe it's important to provide additional tools and education to support the proper use of our approved semaglutide products and create broad public awareness regarding the difference between our FDA-approved medicines and other products being labeled as semaglutide," Langa said Tuesday.
ABC News' Katie Kindelan and Nicole Wetsman contributed to this report.