Amazon launches new prescription home delivery service: Who is eligible and how much it costs
Amazon launches new prescription drug subscription for Prime members
Bloomberg via Getty Images, FILE
Amazon is now expanding into the pharmacy home delivery business.
Starting today, Amazon Prime members can pay an extra $5 a month to have prescription medications delivered free to their door.
The new service, called RxPass, gives users access to 60 generic medications treating more than 80 of the most common health conditions, including high blood pressure, anxiety and acid reflux, according to Amazon.
While other online pharmacies offer perks like free delivery and discounts on prescription medications, Amazon's RxPass differs by offering a flat rate for an unlimited number of prescriptions monthly, as long as the medication is one of the 60 types the service carries.
Users also do not need to use health insurance to access medications, meaning they pay the $5 monthly fee only, without any deductibles or copays.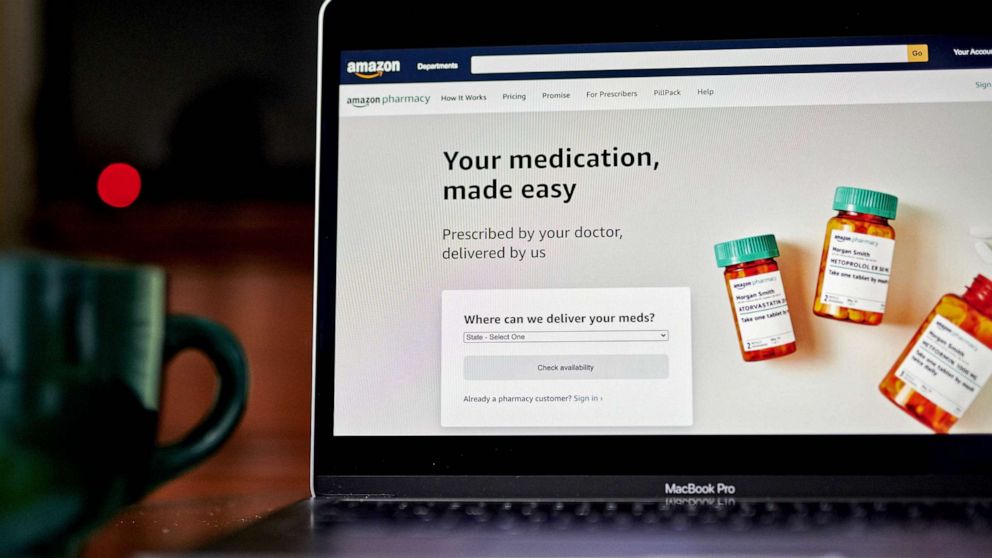 "With RxPass, Prime members can get as many eligible medications as they need for one flat, low fee of $5 and have them conveniently delivered free to their door," the company said in a statement.
Amazon currently has over 200 million members using its Prime membership, which costs $14.99 per month. The optional add-on of the RxPass membership would push the cost of a Prime membership closer to $20 per month.
"According to the FDA, there are thousands of online pharmacies and this space is only growing," said Dr. Alok Patel, a physician at Stanford Children's Health and an ABC News medical contributor. "So it's good to see companies like Amazon put forward projects like RxPass to further add competition in this space and make getting generic medications more convenient, affordable and with price transparency,"
There are limits though to who can participate in Amazon's RxPass service.
People who are enrolled in Medicare, Medicaid or any other government health care program are not eligible, though Amazon says those customers can still use their government insurance to fill prescriptions at Amazon Pharmacy.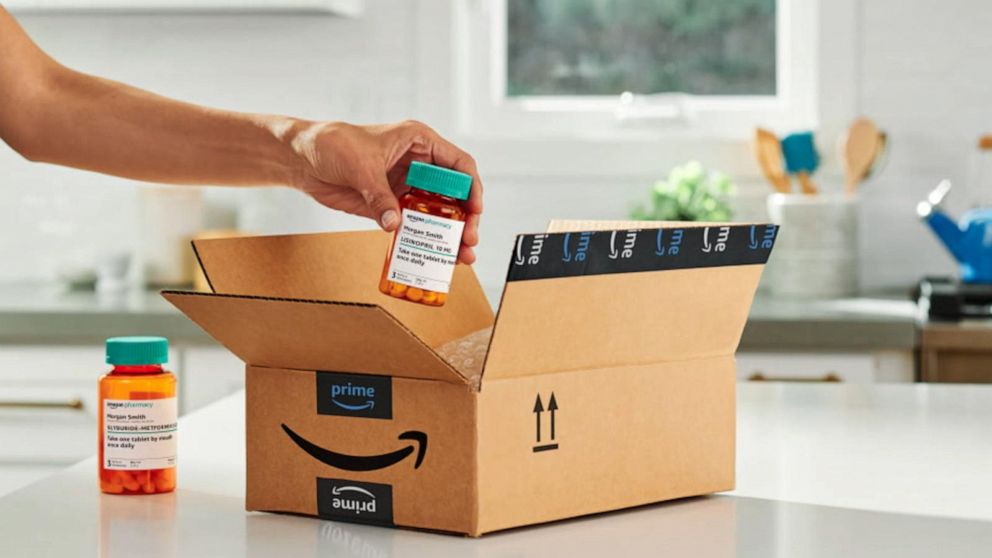 RxPass is also only available to people in 42 states. It is not currently available in California, Louisiana, Maryland, Minnesota, New Hampshire, Pennsylvania, Texas and Washington, according to Amazon.
Users also have to sign up for an Amazon Prime membership first in order to be able to access the RxPass service.
Amazon says people can cancel their RxPass membership on a monthly basis, or once their supply of medication expires. As an example, Amazon says on its website that if you purchase a 90-day supply of a medication, you have to pay for three months of an RxPass subscription.
Prime members can sign up for RxPass starting today on Amazon's website or app under the Amazon Pharmacy section.