National retailer Target announced Tuesday it is pulling some of its Pride-themed merchandise from store displays and shelves following threats to store employees.
The move comes just one week before Pride Month kicks off on June 1 and about three weeks after Target first began rolling out Pride products in stores in early May.
"Since introducing this year's collection, we've experienced threats impacting our team members' sense of safety and wellbeing while at work," Target said in a statement. "Given these volatile circumstances, we are making adjustments to our plans, including removing items that have been at the center of the most significant confrontational behavior."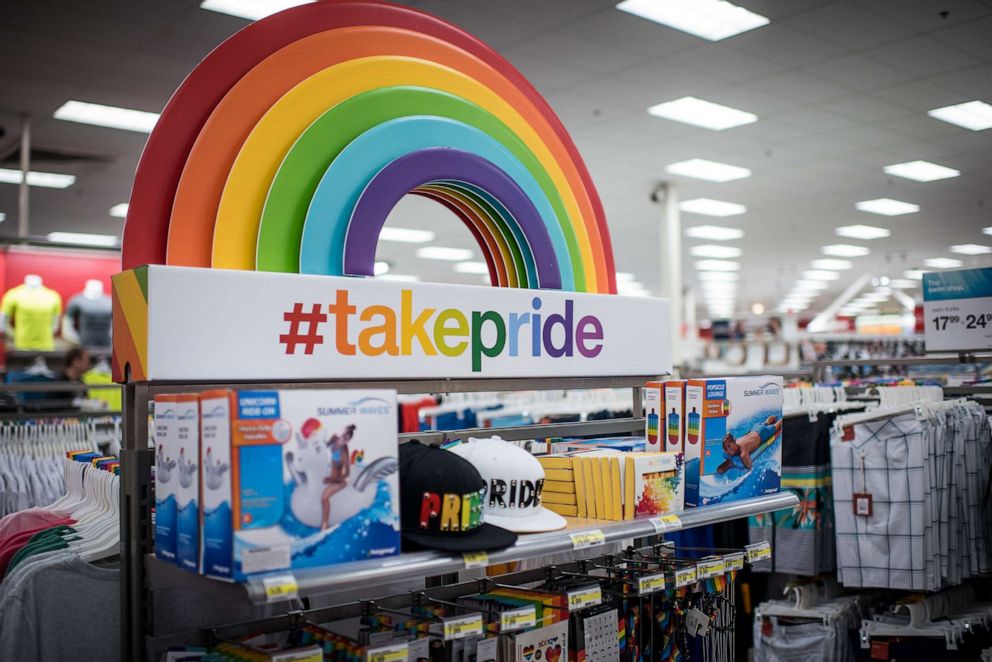 Target has not specified which products are impacted but the Associated Press reported that some social media users have sparked outcry over certain products meant for LGBTQ+ shoppers, including "tuck-friendly" swimsuits for trans women.
Target added in its statement that despite the removal of Pride collection products, which have been a key initiative for the retailer for the last decade, the company still pledges its support to the LGBTQ+ community, which has been the target of a growing number of attacks in recent years.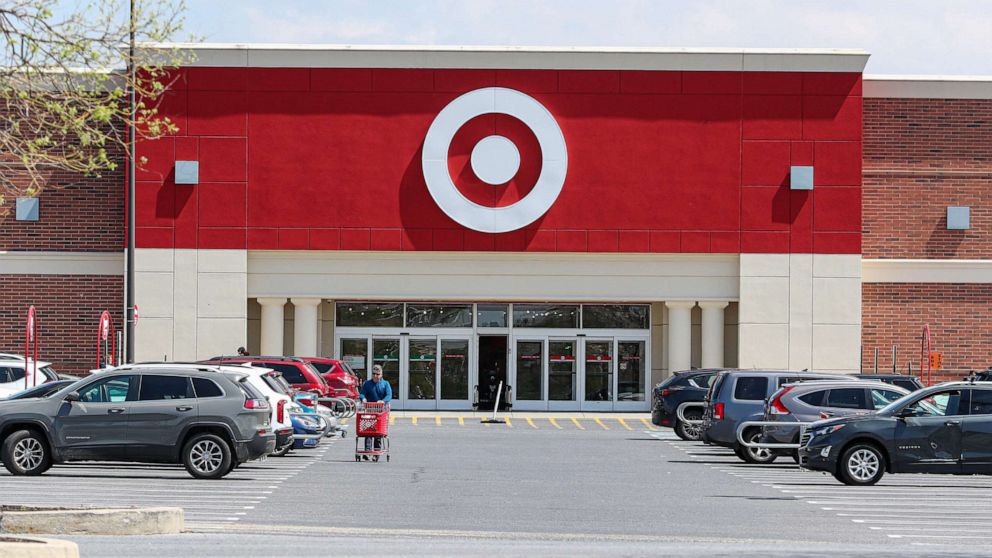 "Our focus now is on moving forward with our continuing commitment to the LGBTQIA+ community and standing with them as we celebrate Pride Month and throughout the year," Target said.
Anti-LGBTQ+ sentiment has been in the spotlight ahead of Pride Month. Since April, Anheuser-Busch InBev has been responding to backlash after critics denounced a partnership between trans influencer Dylan Mulvaney and Bud Light, calling for a boycott of the beer. Bud Light sales have dropped nearly 25% year over year according to retail tracking data obtained by ABC News.
In a statement to ABC News Wednesday, LGBTQ+ advocacy group GLAAD responded to Target's move and the increase of violent threats against the LGBTQ+ community.
"Anti-LGBTQ violence and hate should not be winning in America, but it will continue to until corporate leaders step up as heroes for their LGBTQ employees and consumers and do not cave to fringe activists calling for censorship," GLAAD president and CEO Sarah Kate Ellis said. "The fact that a small group of extremists are threatening disgusting and harsh violence in response to Target continuing its long-standing tradition of offering products for everyone should be a wake-up call for consumers and is a reminder that LGBTQ people, venues, and events are being attacked with threats and violence like never before. An avalanche of research shows that Americans are comfortable seeing LGBTQ people in ads and marketing and that consumers, especially younger ones, prefer companies that include LGBTQ people internally and externally."
ABC News has reached out to Target for comment on its recent Pride products announcement.