Shannen Doherty gives update on cancer battle
Jason Mendez/Getty Images for Paramount Pictures
Actress and model Hayden Panettiere has wowed her Instagram followers with her second hair transformation this month.
While she rocked a flirty pink 'do in early September, she took this chance for a refresh to add mint green roots for "watermelon vibes," as she captioned the snapshots Monday.
The bold, two-tone look was created for Panettiere by stylist Erick Orellana, who reposted the images on his own Instagram along with the caption, "🍉 vibes @haydenpanettiere to end the last week of summer."
Orellana -- whose celebrity clientele also includes Kristen Wiig, Emma Roberts, Chris Pine and Gal Gadot -- also added one of the photos to his IG story with a cheeky Harry Styles reference in the caption: "Watermelon sugar hiiiii."
Panettiere also tagged celebrity hairdresser Rena Calhoun on Monday, who helped Panettiere get her perfect pink look earlier in September.
The artist behind Panettiere's fresh, simple makeup look is frequent Panettiere collaborator Janice Daoud, who notably styled the actress for her gorgeous Numero Netherlands magazine cover back in April.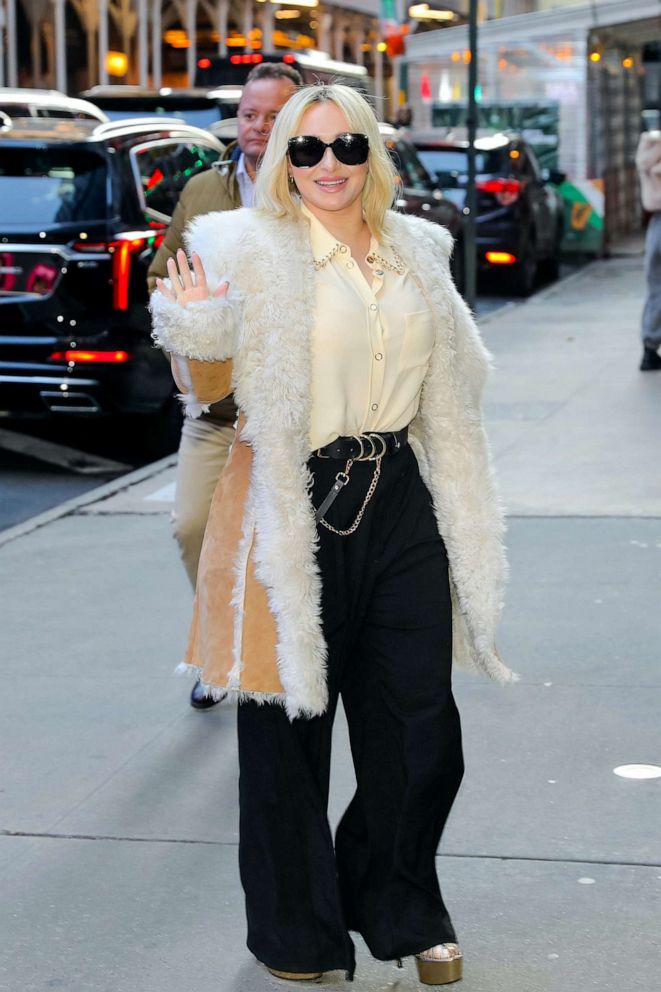 Panettiere recently returned from a long acting hiatus, telling GMA earlier this year, "I did have to take those four years off, and thank god I did. I had to work on myself -- my mental health, my physical health, my spiritual health."
Her most recent film role saw her return as Kirby Reed in "Scream 6," just one year after the franchise's previous fifth installment hit theaters.