Ginger Zee takes on the 'No New Clothes Pledge'
My job as ABC News' chief meteorologist is to forecast, chase and report on the nation's weather. As managing editor of our climate unit, I report on and investigate the latest issues and solutions in the climate crisis. As a scientist, these are the parts of my job I am most focused on. However, I realized there's something else at the forefront of my job: my clothes.
What I'm wearing on TV is not just the importance of looking professional (and believe me, many people have told me they only watch to see what I am wearing), but it's also about finding the most sustainable way of keeping my fashion fresh.
As a child, I would not say fashion was emphasized as a priority in my house. My mom is a neonatal nurse practitioner and infamously struggles with fashion (she wore scrubs most of her life, so, you can't blame her). She loves some oversized, men's clothes with paint on them because in her off-time she is always working on a home improvement project or out doing yard work.
As soon as I got into television, I found the beauty of fashion and the artful expression of mood and intention that can be born from it. But I also started seeing the environmental impact of my choices. Fast fashion, like fast food, was cheap and easy. It kept my closet looking fresh when I was barely able to pay the bills as a television meteorologist all the way through my work in Chicago. Most of my clothing was not meant to be used season after season. The quality was poor and the style was too trendy. In the early days building my television wardrobe, I did not have a focus on classics.
Many people think that the folks you see on television are provided a wardrobe. In television news, that is not the case. We are responsible for buying and styling our own wardrobes. It's a skill I wish I had developed more before being thrown onto the screen.
Thankfully companies like Rent The Runway and ThredUp became a staple in my early days. The last thing I wanted was a deep closet full of clothes I could only wear once or twice.
For some reason I had the idea that repeating outfits was not encouraged. No one said that to me, but I felt pressure to look fresh. I am not alone.
According to a 2016 report by McKinsey consulting company, consumers keep clothing items about half as long as they did in 2000 and buy more on average. As soon as I realized what I was contributing to, I started changing my personal habits. I started investing in forever pieces, caring for those clothes, borrowing and renting and then turned to re-wearing.
Since when do you always have to have something new? We have the power to change that. The industry will keep making it. We have to resist. We have to invest. We have to choose and make outfits from Goodwill, or our friends rummage sale.
When someone says, "Oh, I love that dress!" No longer should the triumphant response only include -- "You'll never believe how cheap it was!"
Instead, the most fashionable response will be -- "Thanks– I got it at ThredUp and it's been worn by at least two people and the carbon footprint is now a third of what it was originally." THAT is chill.
In October 2021, I put this into practice re-wearing the same La Petite Robe Chiara Boni pants five days in a row. I styled them to look different each day. Then I loaned them to my colleagues like ABC News' Janai Norman, to extend their use.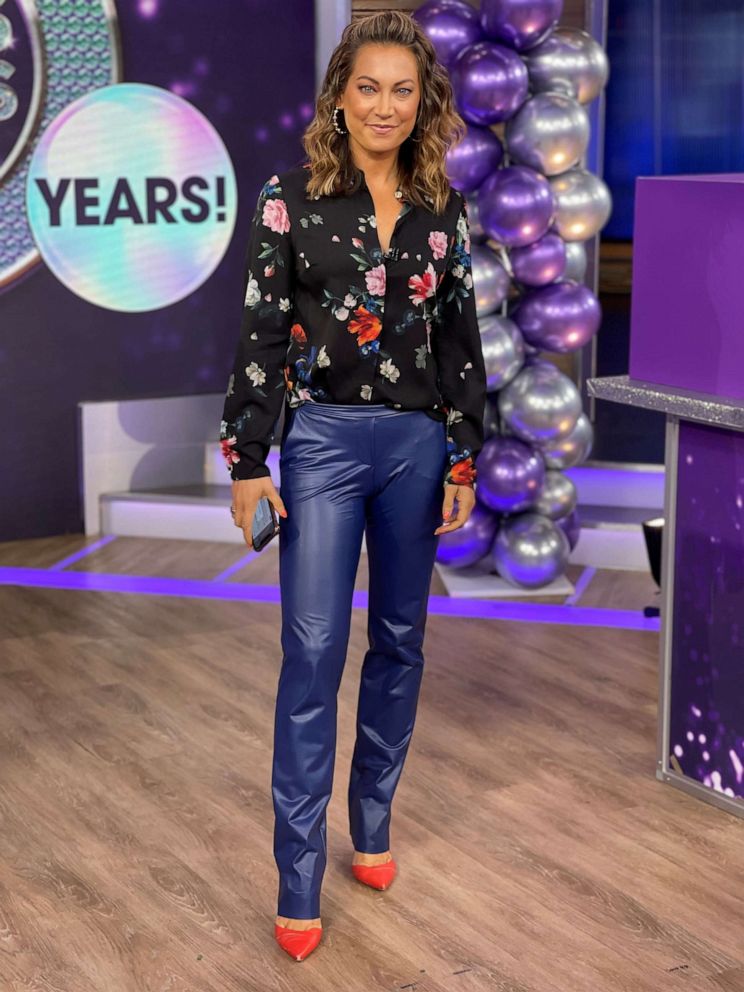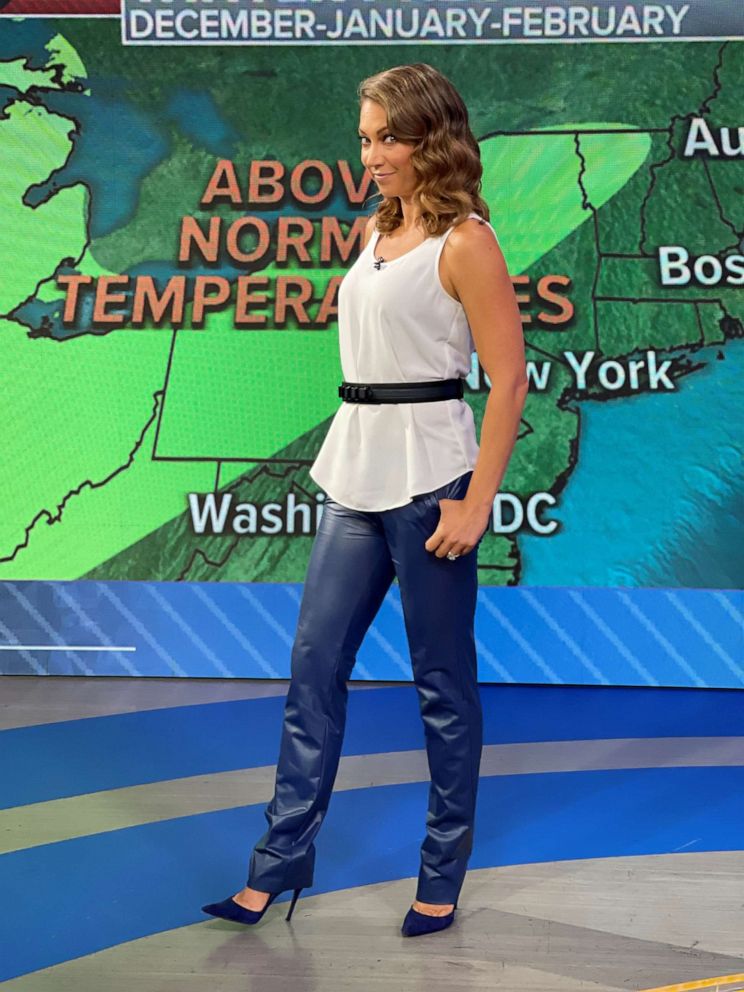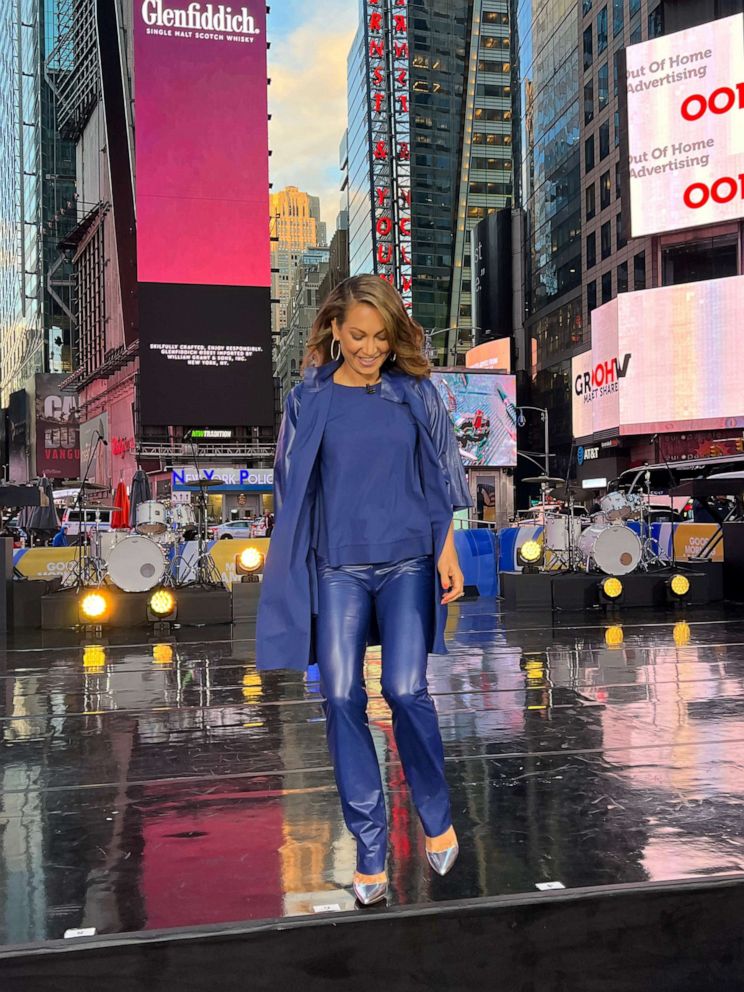 This month I have been focused on highlighting consignment and vintage pieces. There is nothing like a beautiful dress that has no label after decades of wear, but you can feel the love and quality sewn in by a human. This grey number with gorgeous lace detail and matching pockets was a dream to wear. I got it at Malena's Vintage Boutique in West Chester, Pennsylvania; the same spot I found another unbelievable cream dress with wild detail that reminded me of former First lady Jackie O.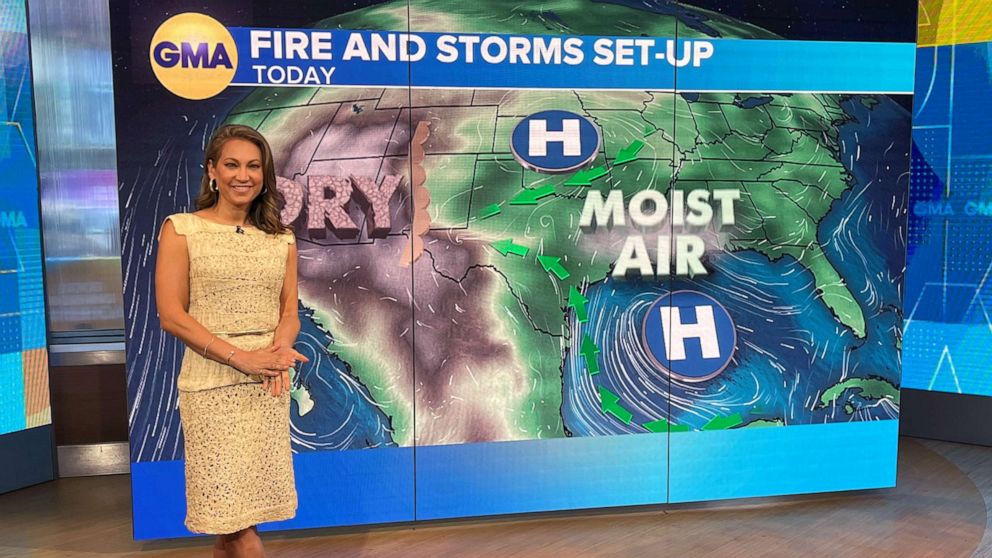 From shopping at Goodwill to ThredUp for me and my boys, I have found it fun to see what I can find re-used. I've also started "shopping my closet." I find looks online like "best wear to work outfits for summer 2022" and then I challenge myself to find those pieces or something similar in my closet -- a practice I've watched fellow meteorologist Janice Huff do for years on her Instagram.
Starting June 1, I want to take it to the next level taking the "No New Clothes" pledge from an environmentally-conscious brand called Remake.
The pledge says for 90 days we will not buy anything new. No new clothes does not mean we can't shop. We can shop consignment, we can use ThredUp or borrow from each other.
When I saw the pledge was for 90 days, I did not think that would be that difficult. Come to find out, we might not realize how much we buy. The average person purchases 16 new items of clothing over a three month span, according to Remake. If we pledge to not do that, the impacts are significant, even just for one of us.
Let me be clear, personal commitment is cute. It's helpful. It's not the ultimate solution. We need widespread, societal and industry commitment to change. Unfortunately, those words spell "hurt the economy" to many and the capital impact might be more attractive for some than the benefit to humans and the earth.
By taking this pledge, I hope it will make us all a little bit more aware, start a conversation and perhaps help to shift our habits.