The Home Edit talk new book and share organizing tips
Amazon, Walmart, Apple, ABC News Photo Illustration
Since their original launch in 2016, Apple AirPods have taken over the headphones and earbuds market. It only took two years after that first launch for them to become Apple's most popular accessory!
With many models and generations of AirPods now available, we consulted with two audio experts to suss out which are the best for people depending on their budget, use, and audiophile tendencies.
First up, we had a quick chat with Tim Boyce, the mastering engineer behind The Sound Design Mastering in New York City. Boyce has worked with artists like French Montana, Fat Joe and the late John Prine, as well as on the three-time Grammy-nominated "Great Gatsby" soundtrack.
He explained that while they're not very cost-effective for Android users, AirPods are great for anyone immersed in the world of Apple products. He called Apple's innovations in the sound world "interesting and fun," and said he is especially impressed with some of the more immersive aspects of the AirPods Max -- more of his thoughts on that model are included below.
Our next expert source was former Top 40/MTV artist and four-time Grammy-winning producer Michael Morales, who implemented the use of AirPods in his own studio several years ago. Morales, who has worked on albums for everyone from Selena to Def Leppard to Beyoncé, provided a detailed explanation on this choice.
"The reason AirPods are so important for us to listen to in the audio world is because we spend our lives recording with major equipment, mixing these major records that we hope the whole world is going to hear," he said. "You want to know what your mixes sound like! A number of years ago, we came to realize that even though we think of these pristine audio systems that we listen on as the gold standard, the majority of people are listening on AirPods and on their phone. So, we still get our mixes right on the reference monitors, but we use AirPods to monitor our mixes because that's what the fan bases are listening to music on."
Below, you'll find more of our experts' opinions on which AirPods are best across different types of users, as well as a heads-up on when the latest model is slated to drop. Keep scrolling to read and shop!
Get more shopGMA! Sign up for our newsletter, and follow on Instagram and TikTok.
By clicking on these shopping links, visitors will leave Goodmorningamerica.com. These e-commerce sites are operated under different terms and privacy policies than Goodmorningamerica.com. ABC will receive a commission for purchases made through these links. Prices may change from the date of publication.
Best budget AirPods
Apple AirPods (2nd Generation) Wireless Earbuds with Lightning Charging Case Included
Morales tells us of this AirPod option: "What most of us have is the regular, second generation AirPods. They sound great! They're not particularly noise-canceling, but they sound pretty good, especially when they're seated in the ear properly and you have a good fit. The fidelity is good, and while they don't have the advanced audio circuitry the more advanced ones do, they're a good basic set."
Best overall AirPods
AirPods (3rd generation) with Lightning Charging Case
Morales has also tested out the 3rd generation AirPods, and feels they're a step up for the more enthusiastic user who wants quality sound without breaking the bank. He explained, "For those who need them for work or like to upgrade their Apple gear every year, the 3rd generation models sound better than the older ones. Again, they're not particularly noise-canceling, but they sound good when they fit well and their battery life is longer."
Best AirPods for noise cancellation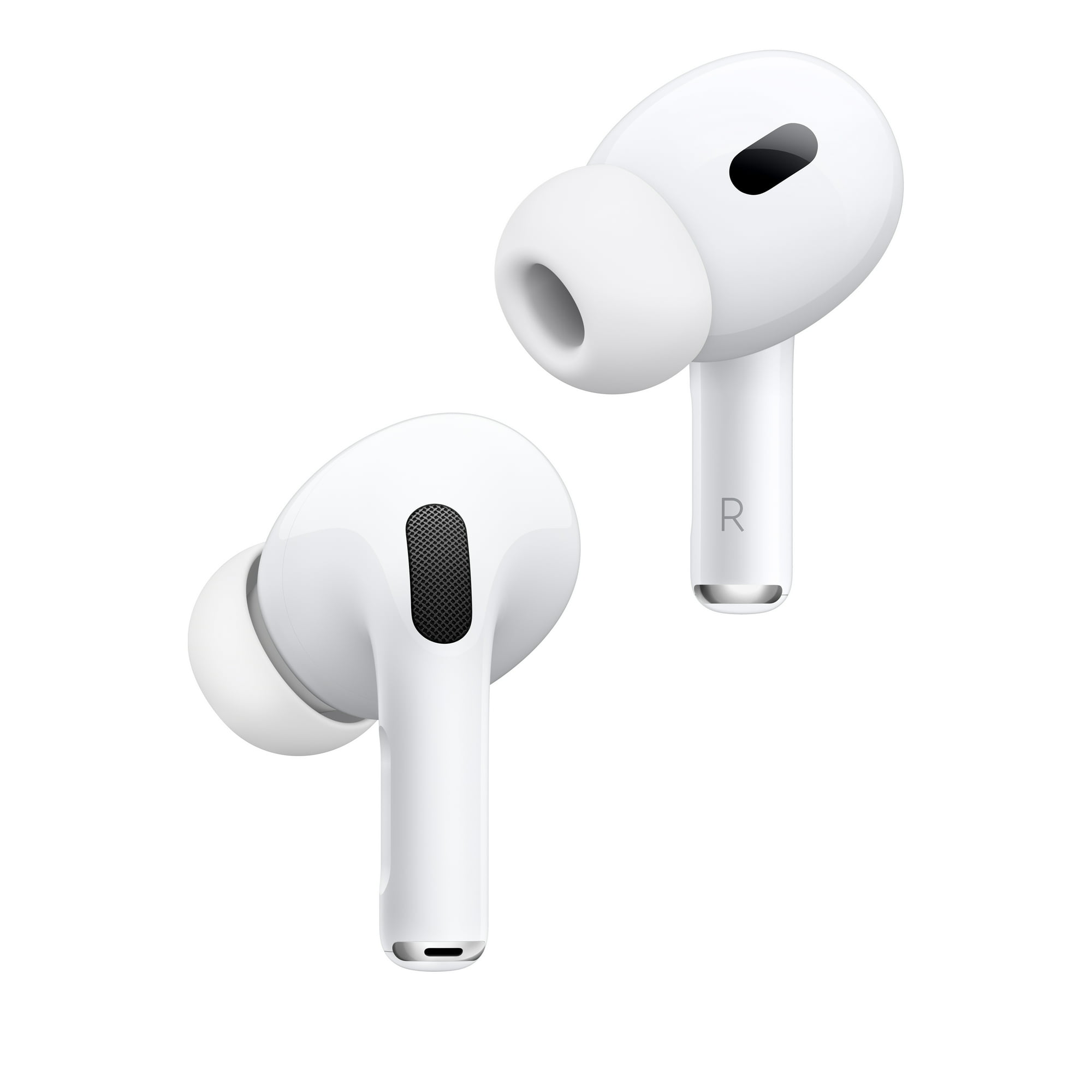 Apple AirPods Pro (2nd Generation) - Lightning
One of the major differences in the AirPods and AirPods Pro is the active noise-cancelling feature. If your loud commute or noisy neighbors are becoming an annoyance, these are your best bet for great audio at a mid-range price point.
Best for gamers and serious audiophiles
Boyce's take on the AirPods Max is that they're perfect for the gamer in your life. "The regular AirPods and the Pros are within the same class of product," he said. "AirPods Max are a totally different class of products -- they're all wireless, but those are headphones, so that means they're going to be used totally differently. The pricing is extremely different! What you're really paying for is a lot of additional technology and sensors -- head tracking, etc." Morales' take leaned more into the audiophile experience, saying the AirPods Max sound "really, really good" and have "advanced circuitry, they're noise-canceling, and -- as an audio professional -- if you want ... an AirPod product that sounds as good as possible, that's the AirPods Max."
The next Apple AirPods to drop
AirPods Pro (2nd generation) with MagSafe Charging Case (USB‑C)
Available starting Sept. 22, the AirPods Pro 2nd generation will come with a MagSafe charging case with USB-C technology, six hours of listening time, active noise cancellation and various ear tip sizes for the perfect fit.