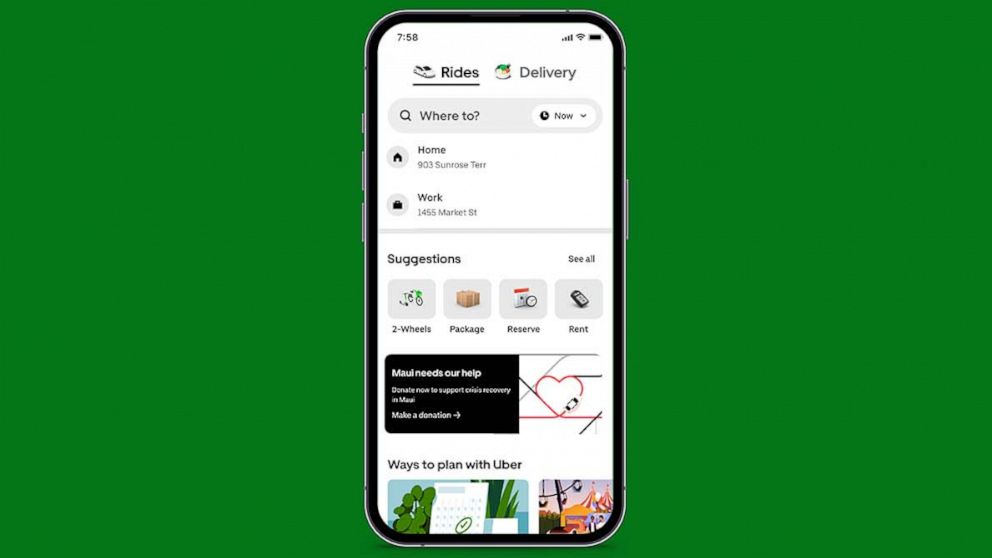 As the fallout from the devastating wildfires that erupted on the Hawaiian island of Maui on Aug. 8 continues, businesses are launching new ways to offer assistance and donations to disaster relief funds.
Uber announced on Thursday, exclusively to "Good Morning America," a series of new initiatives to support those affected by the wildfires including an in-app donation button to allow customers in the U.S. to make donations to the Hawai'i Community Foundation's Maui Strong Fund.
The company is donating $500,000 and will match the first $500,000 in donations of customer money, and previously offered free rides to the shelter at the Hawaii Convention Center for evacuees and volunteers.
"The devastation in Maui is heartbreaking and we all can help do our part. That's why we are supporting the Hawai'i Community Foundation's Maui Strong Fund, and giving riders a quick, easy way to donate right in their Uber and Uber Eats apps," Julia Paige, Uber's global head of social impact, said in a press release.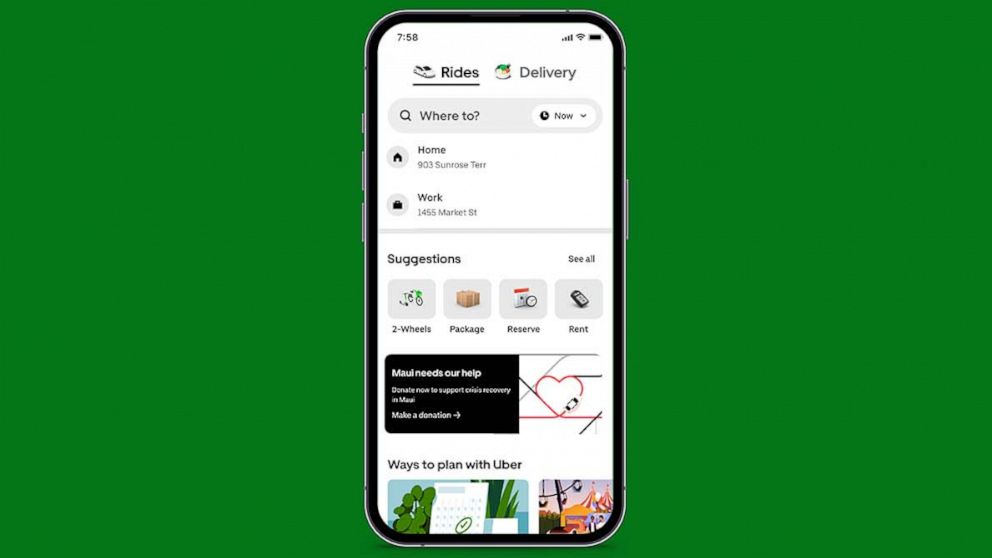 Uber joins a slew of companies finding ways to assist those affected by the fires financially, from large corporations such as Walmart, Dole Food Company and Airbnb, the latter providing free temporary stays for people displaced by the wildfires, to smaller companies such as L&L Hawaiian Barbecue, a Hawaiian-based restaurant franchise with 220 locations around the country, donating $1 for every customer order made through its app and online website to the American Red Cross of Hawaii.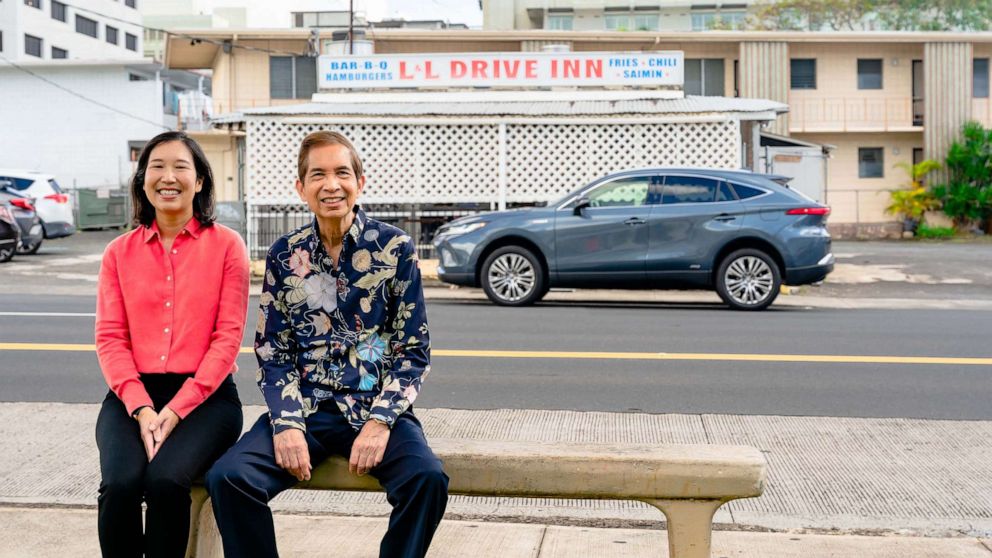 For those looking for other ways to give back, consumers can contribute by shopping local Maui businesses online. By searching Lahaina, Hawaii on The Chamber of Commerce website, those looking to shop local online can find a list of businesses.
"Most of these businesses have websites and they are able to take sales," Hitha Herzog, retail analyst and chief research officer at H Squared Research, tells ABC News.
"People can go to the website, order merchandise. That product may not be getting to them as quickly as we are usually expecting … but rest assured, that product will certainly get to you and you'll be helping those local businesses."