Police officer pulls unconscious driver from burning truck
Salisbury Police Department
A North Carolina community is praising the lifesaving actions of a police officer who rescued an unconscious driver.
The Aug. 8 incident involving Lt. Corey Brooks of the Salisbury Police Department, about 30 minutes northeast of Charlotte, was captured on the officer's body camera. Brooks later shared the footage with Charlotte ABC affiliate WSOC.
In the dramatic video, Brooks can be seen running toward a semi-truck that's engulfed in flames, and discovers the truck's driver is trapped inside.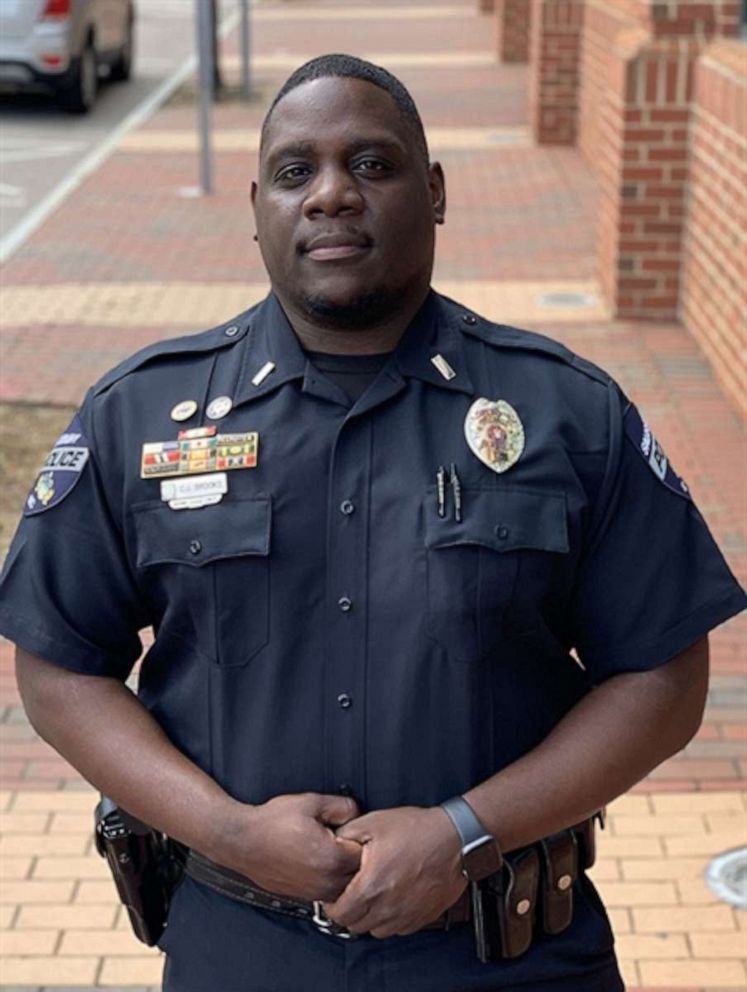 "Hey sir, you need to get out of the truck!" Brooks is heard telling the unconscious driver. "Come on out!"
Brooks, a 24-year police veteran, is then seen removing the driver's seat belt and struggling to lift the man out of the tractor-trailer's driver's seat. He pulls the unconscious man out of the vehicle and onto Interstate 85, where a female bystander rushes over to assist.
"I need help pulling! C'mon!" Brooks is heard telling the woman.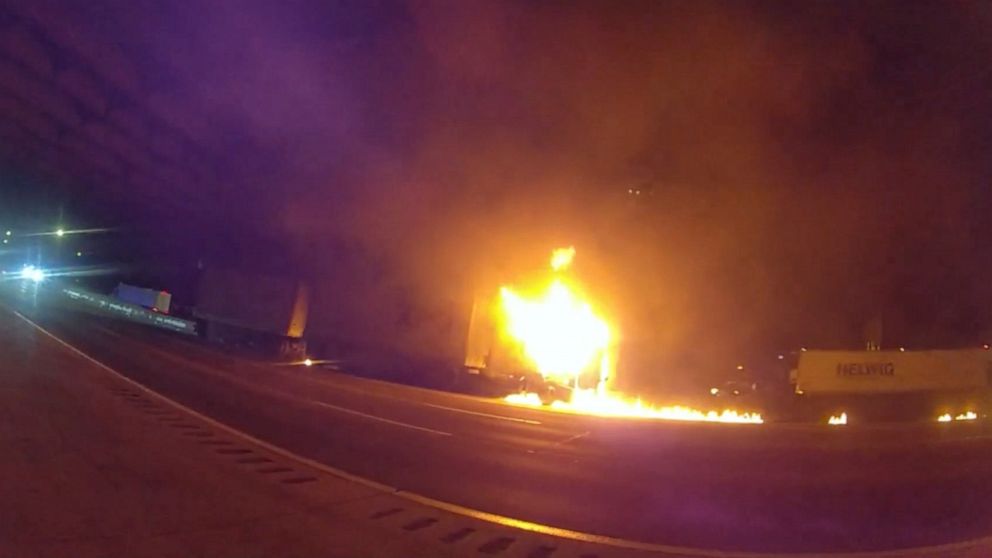 "I'm thinking like, 'OK, this truck can go at any time. I got maybe minutes or seconds to get him out of here," the officer recalled to WSOC. "I was thinking, either I'm going to die here with him or I gotta get him out of here."
Brooks rescued the unconscious driver just in time. The flames quickly grew larger and, just minutes after the rescue, the truck exploded.
The driver soon regained consciousness and is now recovering at home after receiving treatment at a local hospital.
"I just thank God that I was in the right place at the right time. I will never forget this for the rest of my life," Brooks told WSOC.