Transgender student shares perspective on youth sports
Rebekah Bruesehoff, a high school sophomore in New Jersey, is a straight-A student who loves reading, writing, musical theater and field hockey.
However, the House of Representatives passed first-of-its-kind federal legislation in April that bans transgender students, like Bruesehoff, from competing on school sports teams with women and girls.
"I think there's a really big disconnect between what we're hearing from legislators, and what we see in real life," said Bruesehoff's mother, Jamie Bruesehoff. "I think that all transgender kids play sports for the same reasons all kids play sports: to do something they love, to have fun with their friends, and to be a part of a team."
Bruesehoff spoke to ABC News' Juju Chang about the new legislation. She said she just wants to have fun with her teammates.
"You get to hit a ball with a stick. Who doesn't love that?" said the 16-year-old. "We're just playing towards a common goal. We're working together. We're communicating."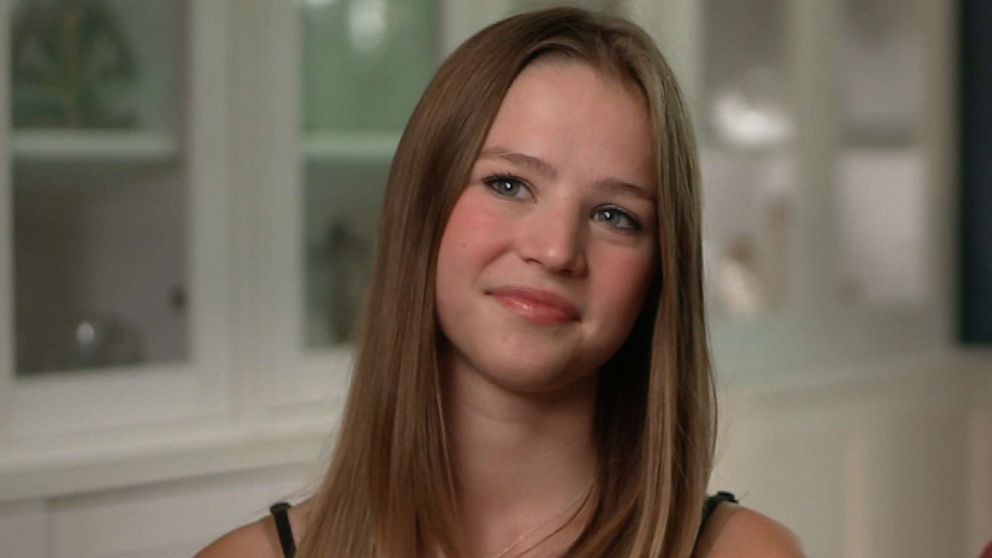 The bill, "Protection of Women and Girls in Sports Act," would change Title IX's definition of sex to one "based solely on a person's reproductive biology and genetics at birth."
"Last year, we pledged if we had the opportunity to be in the majority, we would bring this bill forward. We would stand up for fairness, we'd stand up for you; we'd stand up for Title IX," House Speaker Kevin McCarthy said outside the Capitol at the time. "We asked others across this country to join with us to help us pass it in the Senate and get it to the president's desk, so every woman is protected in fairness and in competition."
The bill passed the House by a 219-203 vote along party lines, a political messaging priority for the GOP despite the bill likely having no chance of passing the Senate and facing a presidential veto threat.
Bruesehoff said, as a result of her transitioning, she was able to discover that playing field hockey brought her "joy."
"From the time I was born, I knew I was a girl, but the world didn't. When I went out into the world as Rebekah, there was this burst of joy. I could be myself. I explore different stuff that I love," she said. "I mean, I found field hockey after I transitioned, and it was just me being joyful."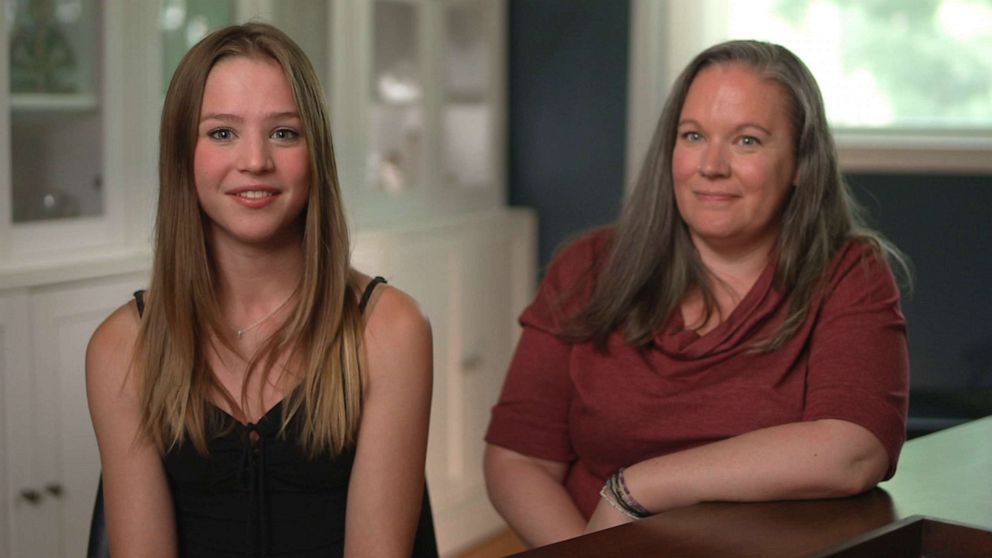 There are currently 22 states that have passed laws that ban trans kids from playing school sports. The conservative legal group, "Alliance Defending Freedom," told ABC News that they are encouraged by these bills, saying they want girls "to compete on a level playing field."
Schuyler Bailar, the first openly transgender athlete to play on a NCAA Division 1 men's team, said these policies harm transgender kids, who are already vastly underrepresented in K-12 sports.
"The primary thing that people get wrong about trans kids playing sports is that they believe that trans kids are a threat. And trans kids are not a threat," said Bailar.
Bailar added that "inclusive sports policies" actually increase sports participation.
"[Inclusive sports] encourages everybody in the women's category to be able to play and to be themselves not just trans people," said Bailar.
Bruesehoff, who has been speaking out since she was 10 years old, said her teammates have her back.
"I mean, it's awful. Legislators are bullying kids. That's really it," said Bruesehoff. "When I step on that field, nothing else is happening. It's really powerful to have that time in the day to just think about a game, to have fun. I think taking that away from trans kids would be devastating."