A Connecticut fire department has adopted a puppy who was rescued from a hot, locked vehicle by town firefighters.
East Haven Fire Chief Matthew Marcarelli told "Good Morning America" the boxer-dachshund-beagle mix was spotted inside a car parked by East Haven Town Beach on Aug. 20, when temperatures were in the 80s, according to National Weather Service data.
"A passerby noticed the dog was in the car on the floor near the seat and hunkering down underneath the dashboard," Marcarelli said. "They tried to locate the people on the beach that may own the car and the dog and they couldn't. So eventually, we were called with animal control and we forced entry into the vehicle to free the dog from the car."
Marcarelli said the dog, who is about 6 months old, had started to "show some signs of distress" in the vehicle, which he said had reached close to 122 degrees Fahrenheit inside.
"The windows were only open a tiny bit, so it wasn't really getting any air. We suspect that the owners of Riggs [the dog] may have tried to go to the beach and were turned away when they had a pet -- because pets are not allowed on the beach -- and went back to their car and locked him in, and then went back to the beach," Marcarelli continued.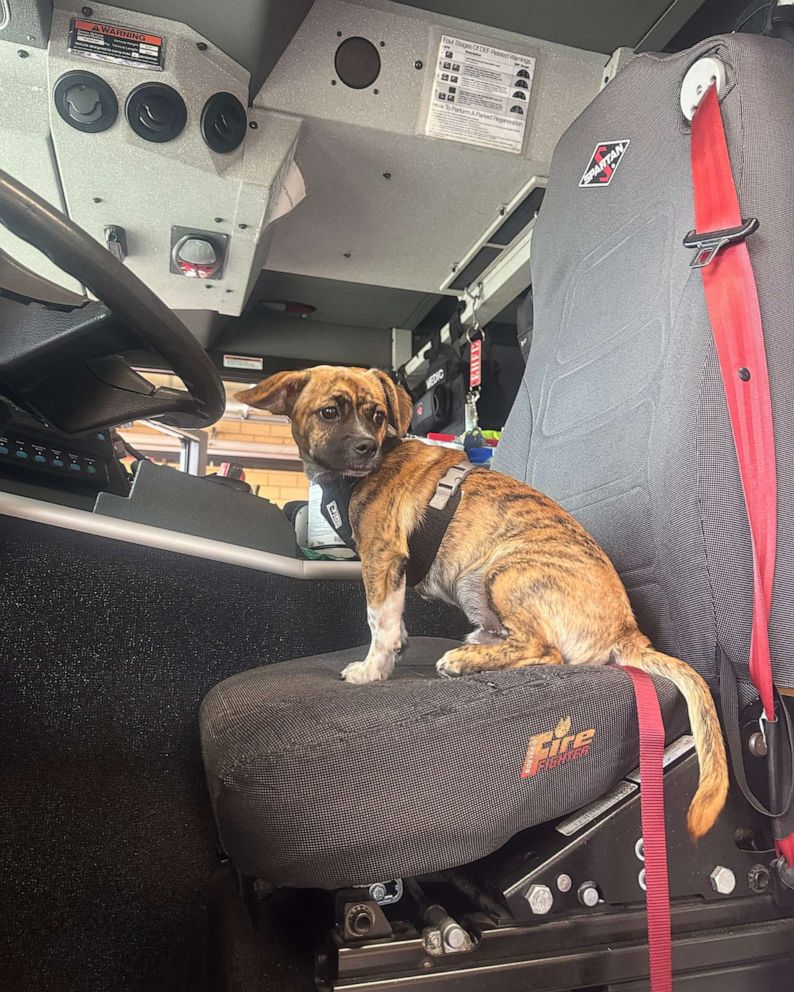 Marcarelli explained that his department's firefighters and animal control officers couldn't locate the owners until they came forward to beach staff. Eventually, the dog's owners chose to surrender the dog and he was taken to a local animal shelter to get checked out.
At first, the dog, who was later named Riggs, was taken to the local town hall where he met with Marcarelli and East Haven Mayor Joseph Carfora.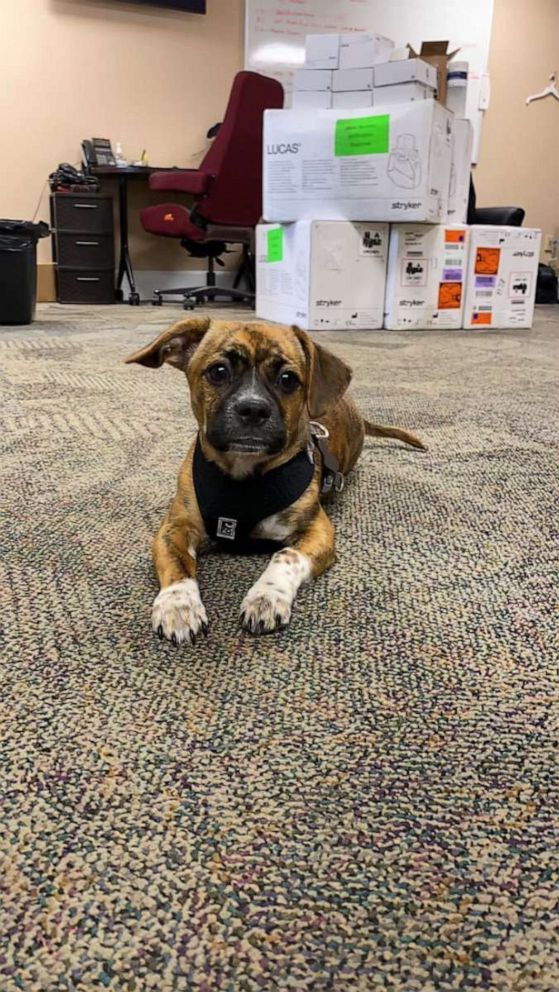 "Once I saw his personality and everything, [I] really started to get my gears turning about bringing him back here as a station support dog," Marcarelli said, adding that Riggs has a "very welcoming" and "very friendly" demeanor with "a laissez-faire attitude."
"We allowed him to stay here at the station for four days so everybody could meet him and see if he'd be a good fit," Marcarelli continued.
According to Marcarelli, "Riggs struck a chord with everybody," and when he polled his staff on whether they should keep him, it was an "overwhelming" yes.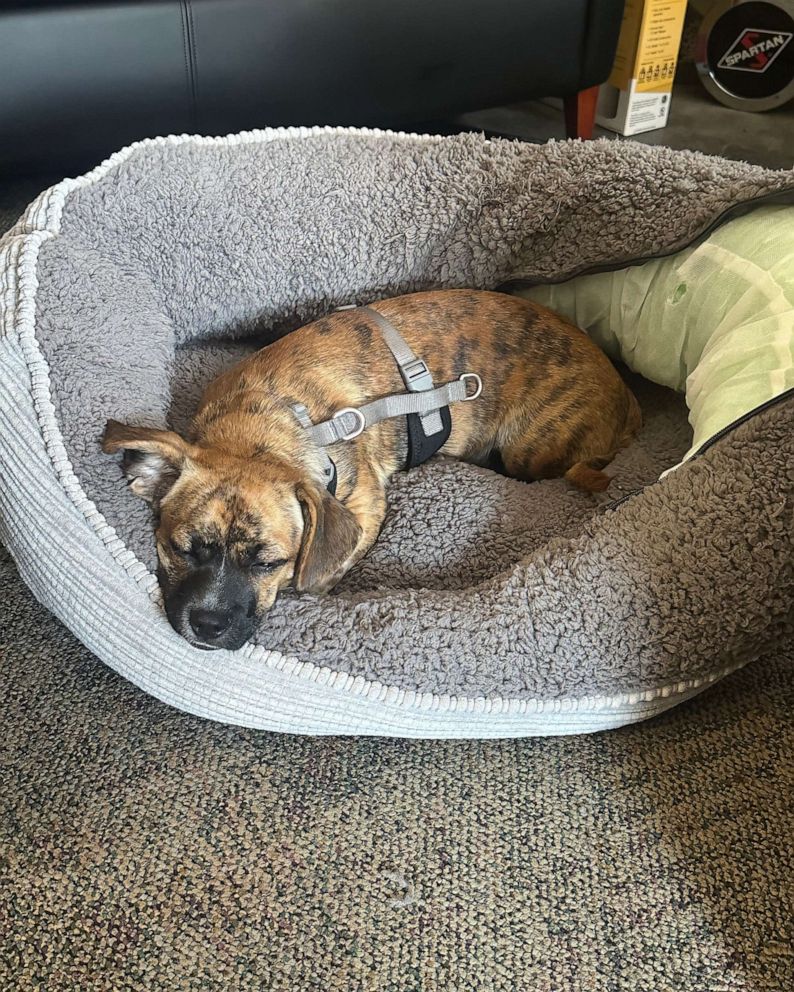 In addition to supporting the mental health of fire department staff, Marcarelli said they plan on training Riggs to accompany staffers to community events as well.
"How we envision his role is to endear himself to the personnel and it helps them mitigate with the stressors of the business … post-traumatic stress … [Riggs] allows them to redirect their energy from that into the dog," Marcarelli said. "We're also going to utilize him when we do public engagement, when we go out into the community and do fire prevention training."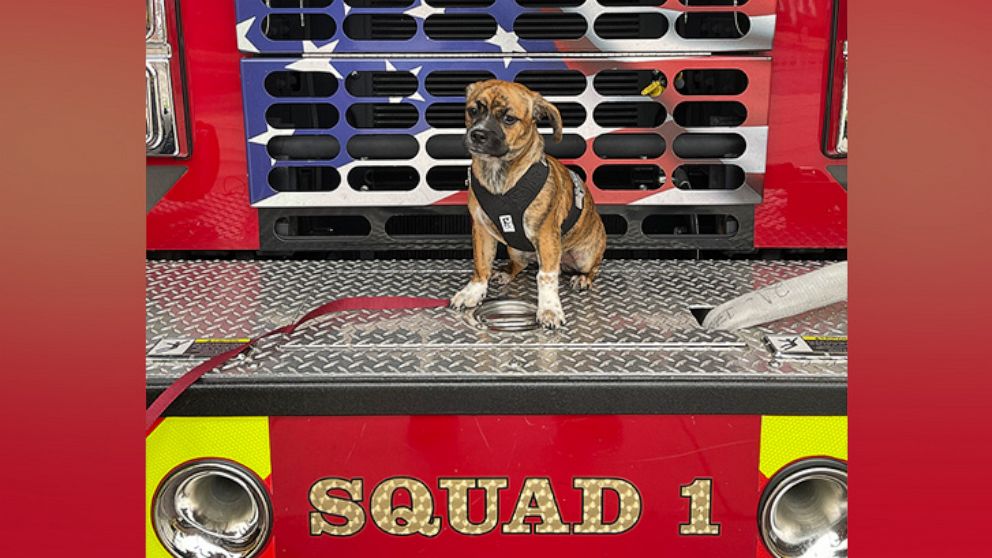 Marcarelli said his staff also came to the aid of another dog the following Monday, following Riggs' rescue.
"The very next day, we had another call in the same area for a pit bull that was locked in a vehicle. That one is also in the hands of our animal control officer now," Marcarelli said.
Marcarelli reminded the public that locked cars, especially when it's hot out, are never a safe environment for animals.
"You can't leave a pet in a car. The temperature skyrockets in a vehicle when it's warm out," the fire chief said. "Dogs in particular are subject to dehydration fairly quickly. They don't perspire so they require their ability to breathe and the use of their tongue and hyperventilation to cool themselves off. So, if they're locked in the car, there's no way that's going to happen."