Top Thanksgiving trends of 2023: Dry brine turkey, wine pairings, appetizer recipes, store hours and more
'GMA' anchors share their Thanksgiving favorites
Turkey day is fast approaching, and whether you're packing up to hit the road or staying put while searching for last-minute recipe ideas, like Thanksgiving appetizers, you're not alone.
Every year before the poultry-centric holiday, Americans begin to ask the same questions: When do I defrost my turkey? How many pounds should I plan to serve per person? And once again, Google Trends has released its insights into the top trending Thanksgiving topics.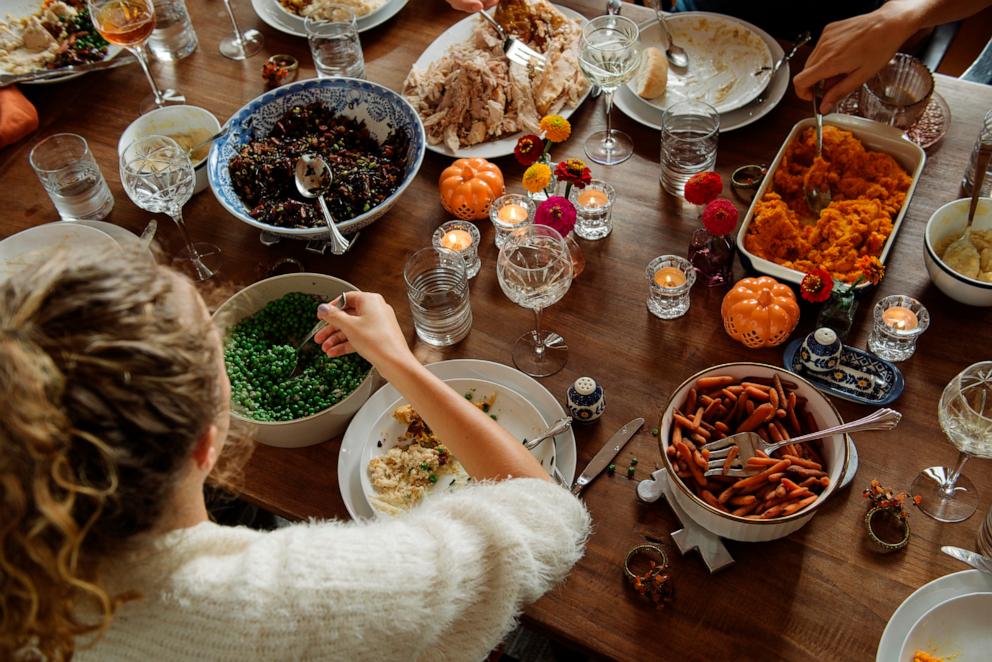 Here's a snapshot of the top U.S. search trends from turkey prices to what's on TV as people prepare to enjoy their Thanksgiving celebrations.
Thanksgiving trends for 2023
Over the past week, according to Google Trends data, the top trending Thanksgiving search was "How to watch Charlie Brown Thanksgiving."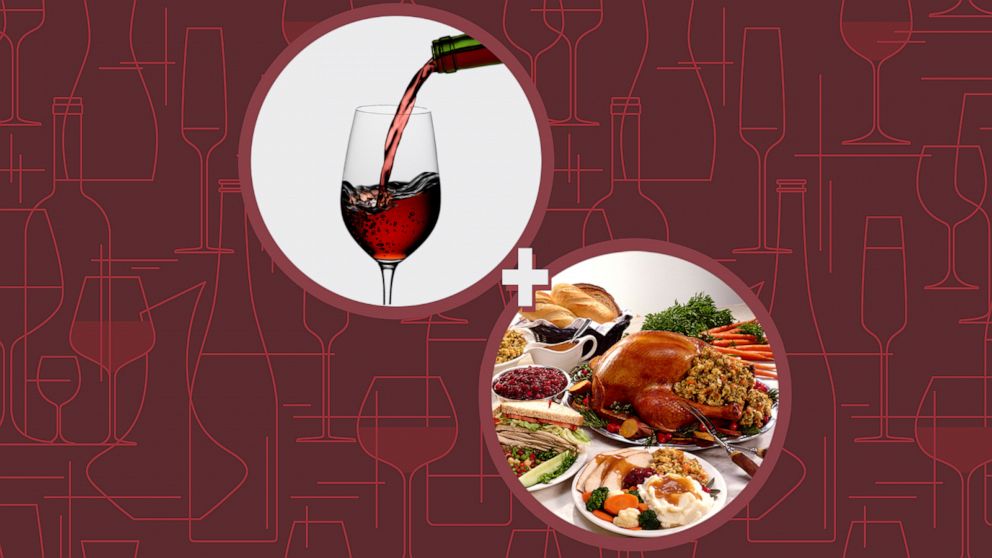 The number of hosts and party guests searching for the "best wine for Thanksgiving" doubled compared to the same time last year. Luckily, "GMA" already has great insights from sommelier Elyse Lovenworth, who shared her golden rule for food and wine pairings: "If it grows together, it goes together."
Searches for "appetizers for Thanksgiving" also saw a 500% spike over the past month. Check out some recipe ideas here to get your guests fed upon arrival while your turkey finishes cooking to perfection.
Top trending Thanksgiving dishes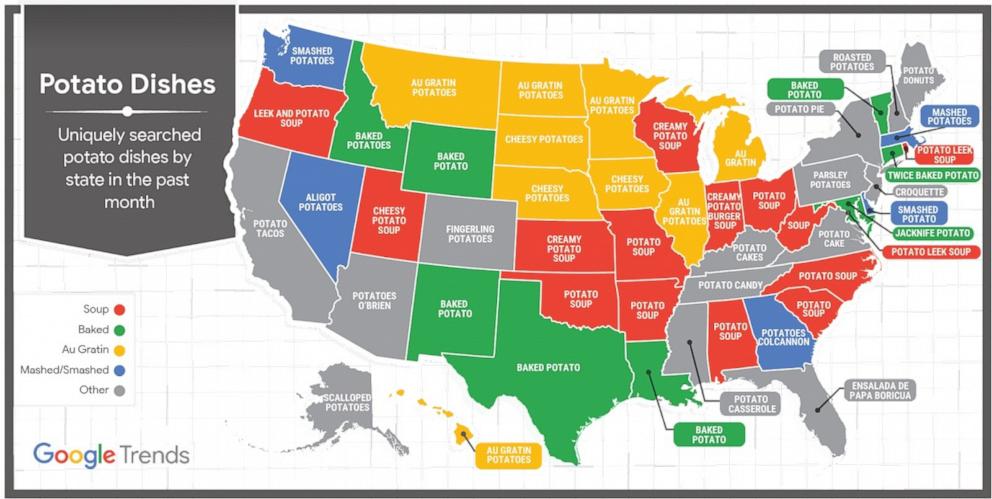 Over the past week, Americans had a vested interest in a few Thanksgiving staple dishes: green bean casserole, sweet potato casserole, cranberry sauce, mashed potatoes and stuffing, which all outranked other dishes, including turkey, according to Google Trends data.
If that sounds like your search history, check out some simple Thanksgiving side dish recipes here.
Top trending Thanksgiving cocktails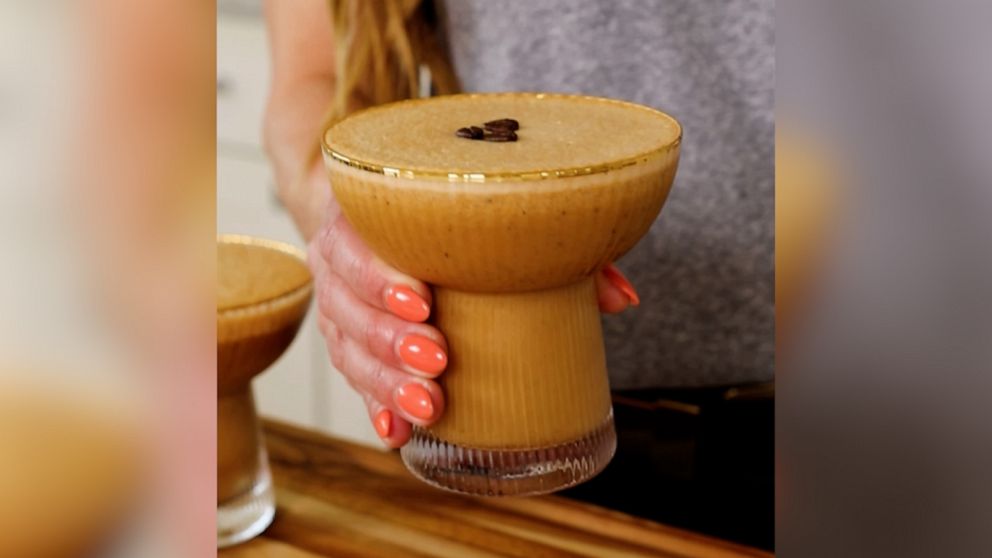 In the past month, Google Trends saw higher search interest for the following festive drinks:
Apple cider cocktail
Fall bourbon cocktail
Mudslide cocktail
Pumpkin spice cocktail
Lemon drop martini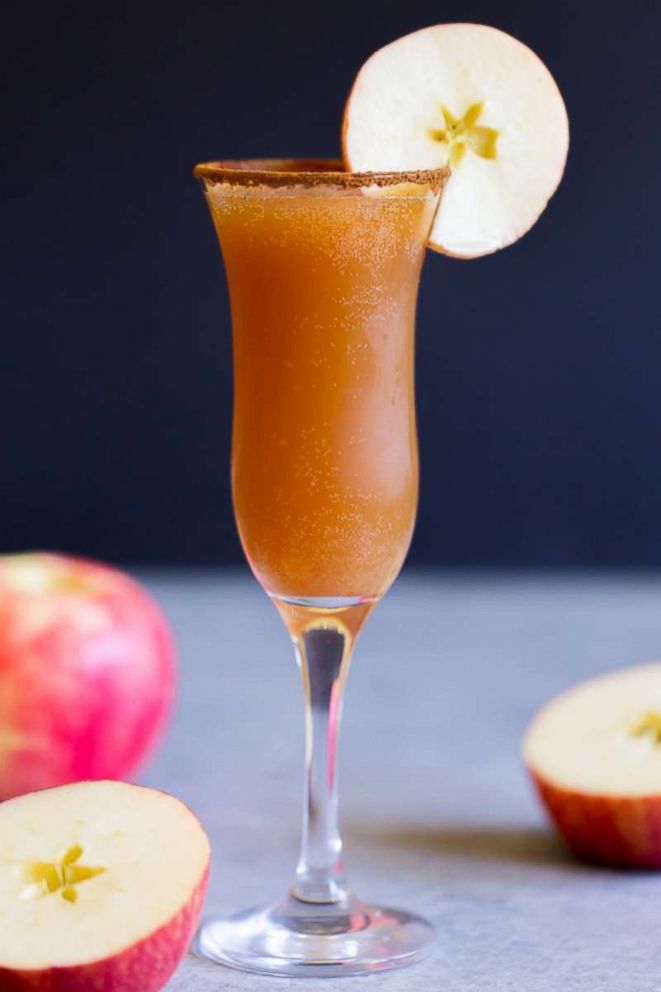 Check out some recipes for the above and more cocktails to get your party guests in the holiday spirit.
Top trending Thanksgiving pie recipes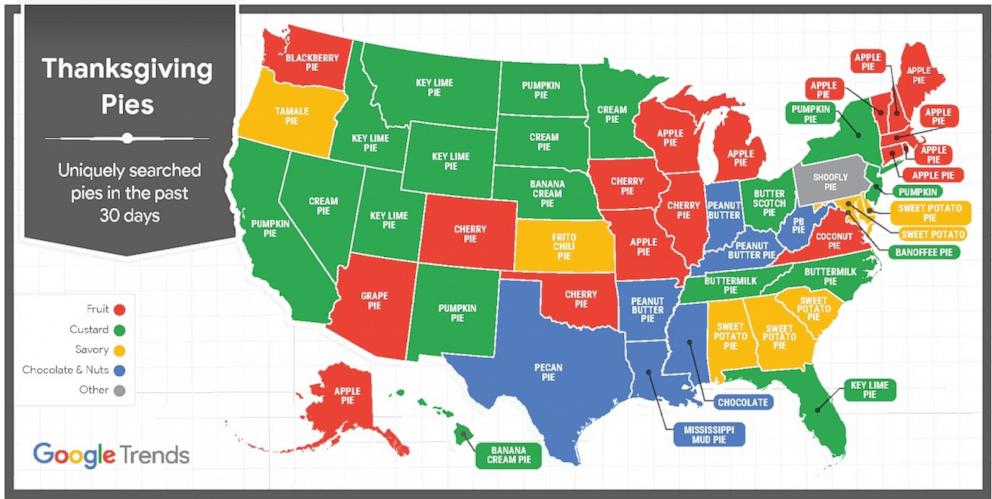 Over the past month, the top searches on Google have been for apple pie, pumpkin pie, key lime pie, sweet potato pie and pecan pie.
Check out this delicious recipe for the perfect pumpkin pie from Melissa Clark and New York Times Cooking.
Trending questions on Thanksgiving
Whether you've hosted dozens of Thanksgiving dinners or are heading into your inaugural run on Thursday, here are some food-driven topics that fellow revelers have been searching:
How many pounds of potatoes per person for Thanksgiving? According to the culinary experts at Williams Sonoma, you'll want to have a half pound of spuds per person, but don't forget about more if you like leftovers.
When to thaw turkey for Thanksgiving? The experts at Butterball previously told "GMA" that cooks should allow at least one day of thawing for every four pounds of turkey.
How to brine a turkey? Google Trends found that searches for "dry brine" rose 170% over the past five years. Thankfully, Chef Dan Souza of Cook's Illustrated fame shed some light on this topic for Thanksgivings past with "GMA," suggesting people try his dry brine method up to 48 hours -- or at least 24 hours -- before you need to serve the bird.
What stores, restaurants are open on Thanksgiving?
"Is ___ open on Thanksgiving?" is a top trending search on Google this week for folks who may be trying to determine where to pick up last minute ingredients or perhaps skip the cooking and order takeout.
Here's a full list of restaurants staying open to help the no-cooking-required cause this Thanksgiving.
As with any holiday, check your local retailers' websites or circulars for updated hours, just to be safe. But as far as major grocery stores go, here are a few that plan to stay open on Thursday:
FoodMaxx will be open from 6 a.m. to 6 p.m. local time.
Kroger, but call your local store to check hours, as they will vary by location.
Lucky and Lucky California stores are set to open from 6 a.m. to 6 p.m.
Rite Aid plans to have most stores open on Thanksgiving. Be sure to call for exact hours.
Sprouts Farmers Market will be open from 7 a.m. until 2 p.m.
Stop & Shop, the northeast grocer, will keep its doors open until 3 p.m. on Thanksgiving Day.
Walgreens stores will remain open from 9 a.m. to 6 p.m.
Walmart, which boasts a thrifty Thanksgiving basket this year, will be open until 11 p.m.
Wegmans, which recently opened its first New York City location at Astor Place in Manhattan, will remain open until 4 p.m. at most locations, but New England locations will remain closed.
Whole Foods will be open for shoppers, but customers should call ahead, as different locations' hours may vary.
If you prefer to shop at Aldi, Costco, Publix, Target or Trader Joe's, be sure to shop before Thursday because they will all be closed on Thanksgiving Day.