This Advent calendar is the perfect gift
The holiday season will be here before we know it, and as more brands release creative products to help consumers count down to Christmas this December, Stouffer's has decided to get in on the festivities with a frozen food advent calendar, complete with family size lasagna, macaroni and cheese, and sides.
Stouffer's announced the new Comfort Calendar on Wednesday. It's the brand's first-ever advent calendar and is designed to serve quick and easy, no-fuss dishes for "the days after Thanksgiving or the blurry days of Betwixmas."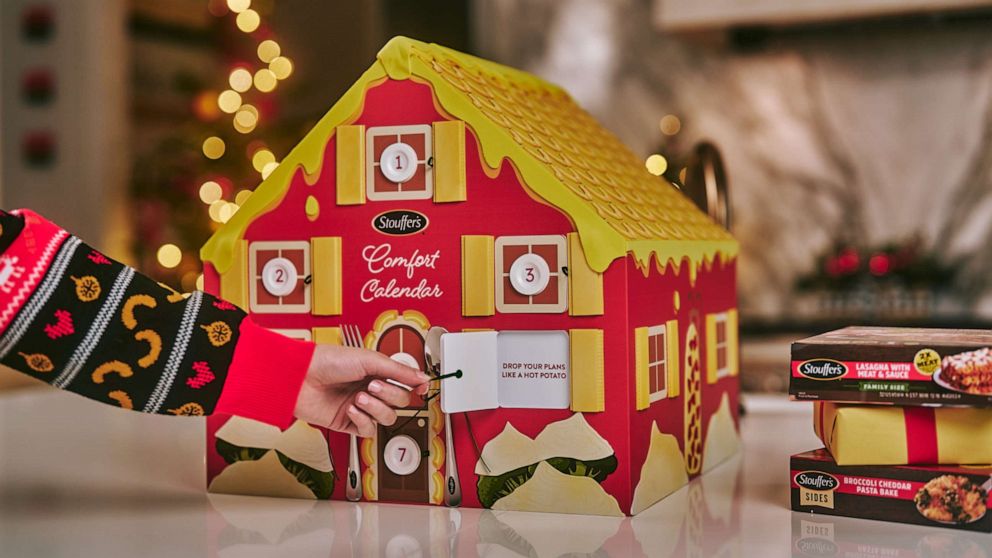 The frozen food brand's playful update to the holiday tradition includes seven convenient heat-and-eat comfort foods inside a reusable gingerbread house box.
"The busyness of the holiday season makes daily mealtime a challenge for many families," Nate Hill, Stouffer's vice president of marketing, said in a press release. "Stouffer's first-ever advent calendar aims to help families combat scratch cooking fatigue by delivering no-fuss, great-tasting meal solutions everyone will love."
According to the company, the limited-edition Comfort Calendar will be available via monthly drops exclusively on Stouffer's merch website starting Oct. 2 for $39.99, while supplies last.
Each Advent calendar includes a Stouffer's Family Size Macaroni & Cheese, Family Size Lasagna with Meat & Sauce, Bowl-Fulls Chicken Bacon Ranch Bowl, Broccoli Cheddar Pasta Bake, Homestyle Mashed Potatoes, Pepperoni French Bread Pizza and Ultimate Five Cheese Mac.