Taylor Swift attends Chiefs-Jets game with Blake Lively, Ryan Reynolds and more
Robert Deutsch/USA TODAY Sports via Reuters Con
Taylor Swift turned up at Jets vs. Chiefs game Sunday night.
The "Midnights" singer took in the scene as the Kansas City Chiefs battled the New York Jets at MetLife Stadium in New York.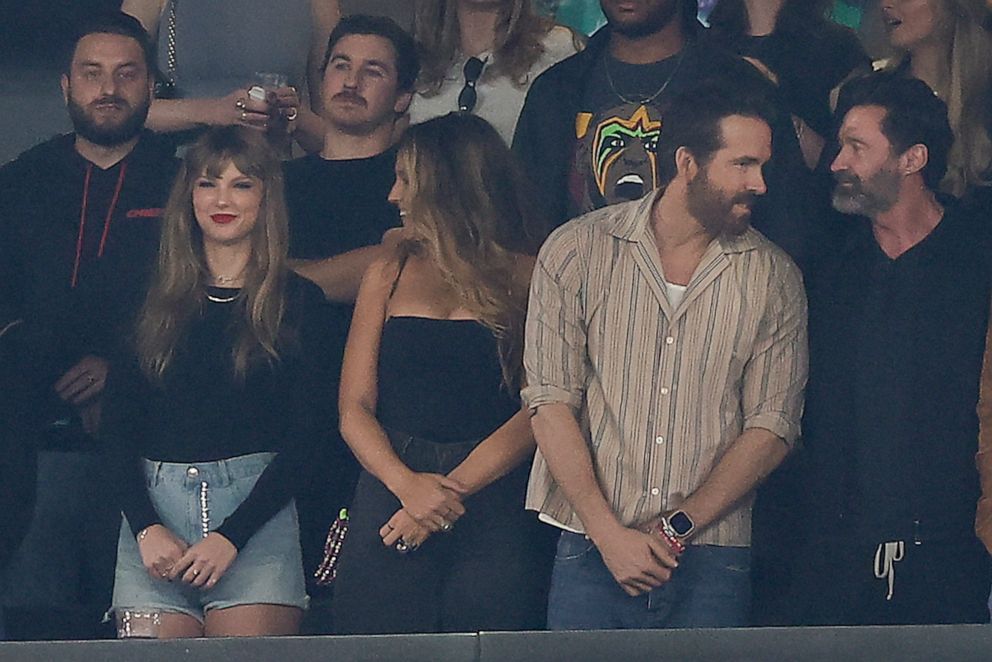 The mega-star singer-songwriter was spotted with celebrities including Ryan Reynolds, Blake Lively, "Game of Thrones" alum Sophie Turner and Hugh Jackman in a star-studded suite at the Jets' MetLife Stadium.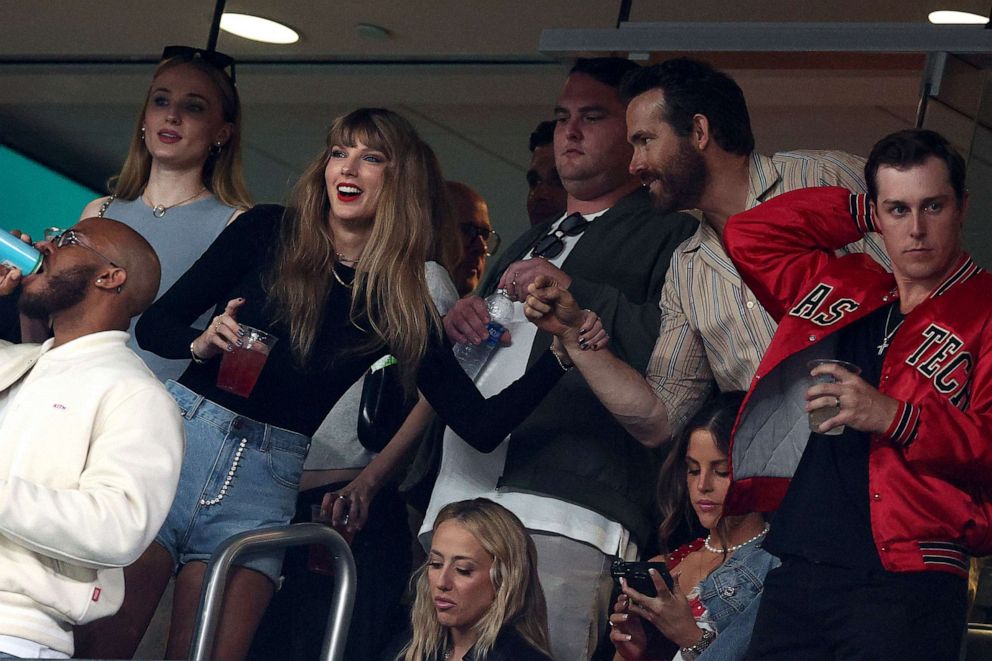 Swift's appearance at Sunday's game comes one week after she was seen supporting the Chiefs at Kansas City's Arrowhead Stadium while they took on the Chicago Bears.
The singer was photographed sitting next to Donna Kelce, the mother of Chiefs' tight end Travis Kelce.
Her attendance at the game came one week after Travis Kelce said on "The Pat McAfee Show" that he extended an invitation to Swift to attend a Kansas City Chiefs game.
"I told her, 'You know, maybe I've seen you rock the stage in Arrowhead, you might have to come see me rock the stage in Arrowhead and see which one's a little more lit," Kelce said.
Following her attendance at the Chiefs game, Travis Kelce said on his "New Heights" podcast, which he hosts with his brother, Jason, a center for the Philadelphia Eagles, that it was "pretty ballsy" of Swift to show up.
"Shout out to Taylor for pulling up," Travis Kelce said. "I just thought it was awesome how everybody in the suite had nothing but great things to say about her, you know, the friends and family. She looked amazing, everybody was talking about her in a great light."
"To see the slow motion chest bumps, to see the high fives with mom, to see how the Chiefs kingdom was all excited she was there, that s--- was absolutely hysterical and it was definitely a game I'll remember, that's for damn sure," he continued.
After the Chiefs game, Kelce and Swift were spotted together driving away in a convertible, which Kelce called a "getaway car," alluding to Swift's 2017 song of the same name.
While Kelce didn't confirm whether they were dating or not, he did say that he's "enjoying life" and that he "sure as hell enjoyed this weekend."