Watching the rich abuse their privileges has become an international pastime -- look at "The Undoing" and "Succession." Next up is "Anatomy of a Scandal," a Netflix series so slick and enticing that it takes a while to see the currents of toxic masculinity bubbling underneath.
David E. Kelley, the once and future king of spiteful one-percenters ("Big Little Lies"), teams up with Melissa James Gibson ("House of Cards") on six jolting one-hour episodes, adapted from Sarah Vaughan's 2018 bestseller, that hold you in thrall despite a weakness for cheap theatrics.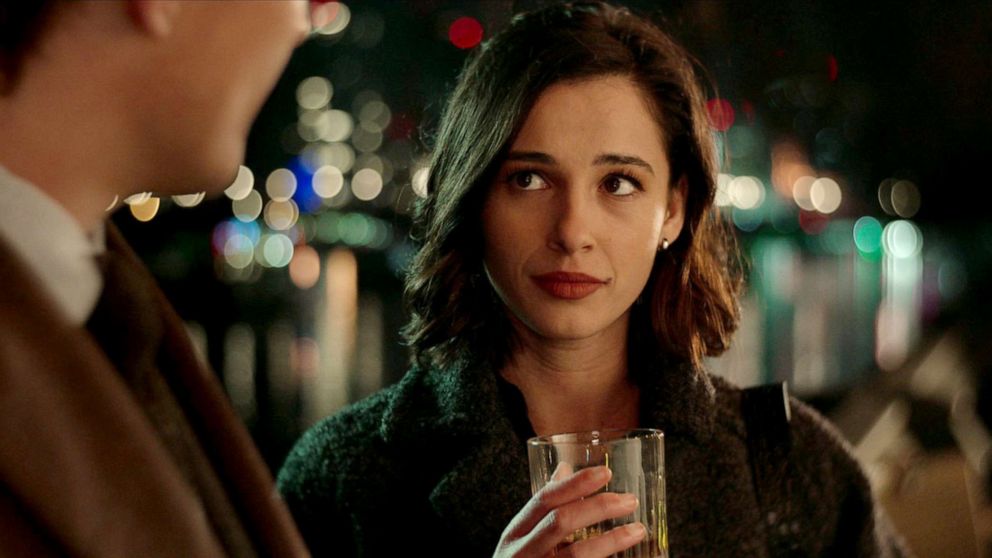 Enter James Whitehouse, a junior minister of the British Parliament played with manicured sleaze by Rupert Friend ("Homeland"). His good looks and charm are designed to fool everyone, starting with Sophie (Sienna Miller), his elegant wife and the mother of their two perfect children.
Scandal penetrates the Whitehouse bubble when James comes home to tell his wife that news is about to break regarding his affair with office associate Olivia Lytton (Naomi Scott). James pulls his defense from the cheater's playbook: the affair didn't mean anything.
Olivia, who admits to the liaison, says she and her boss had ended their fling when he raped her in an empty elevator, right there in Parliament. Suddenly, Sophie must decide, along with a jury, if she's married to a common cheat or a dangerous sexual predator.
The tension ignites at trial. It's up to James' lawyer Angela Regan (a sensational Josette Simon) to destroy Olivia's reputation, questioning the very nature of consent between two admitted former lovers and suggesting that Olivia never really told James to stop.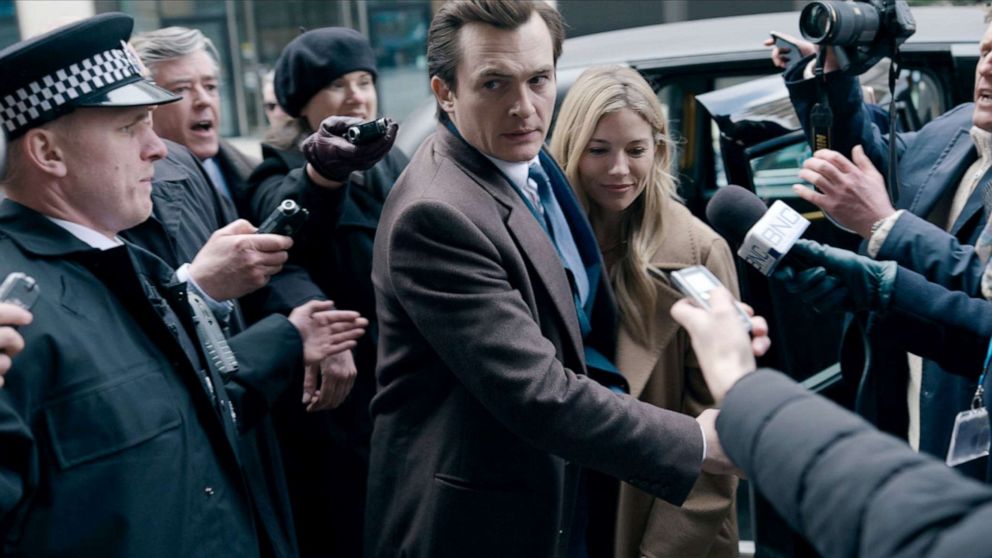 As it happens, prosecutor Kate Woodcroft (Michelle Dockery) does not give up easily, digging into James' libertine history at Oxford, where he formed a close friendship with Tom Southern, the current prime minister (Geoffrey Streatfield) with troublesome secrets of his own.
The subsequent revelations, illustrated in flashbacks and through testimony, are occasionally hard to swallow, notably the prosecutor's own traumatic experiences with assault. But Dockery -- the imperious Lady Margaret of "Downton Abbey" -- is an actress of such range and power that we come to relate strongly to her passion and wounded pride.
The same goes for Scott, whose Olivia resists being painted as a striver willing to use sex to climb the careerist ladder. Miller also nails every nuance as the good wife and mother expected by conservative tradition to support her husband through his public shaming.
"Anatomy of a Scandal" is at its bracing best when director SJ Clarkson -- a woman on a mission -- zeroes in on three female warriors taking on a male-dominated, deeply entrenched legal system in which rape cases rarely go to trial and victory is a long way from assured.
Thanks to don't-miss performances from Miller, Scott, and Dockery, "Anatomy of a Scandal" puts a human face on the #MeToo movement by showing the courage it takes for women to defy gender oppression. There's a word for how it feels to observe this united female front: exhilarating.