Princess Kate takes on tennis legend Roger Federer to celebrate Wimbledon's ball boys and girls: See the photos
Our favorite Kate Middleton moments for her birthday
Kate, the Princess of Wales, faced off in a playful match against Swiss tennis legend Roger Federer in a new video released Sunday in celebration of Wimbledon's ball boys and girls ahead of the famed tournament.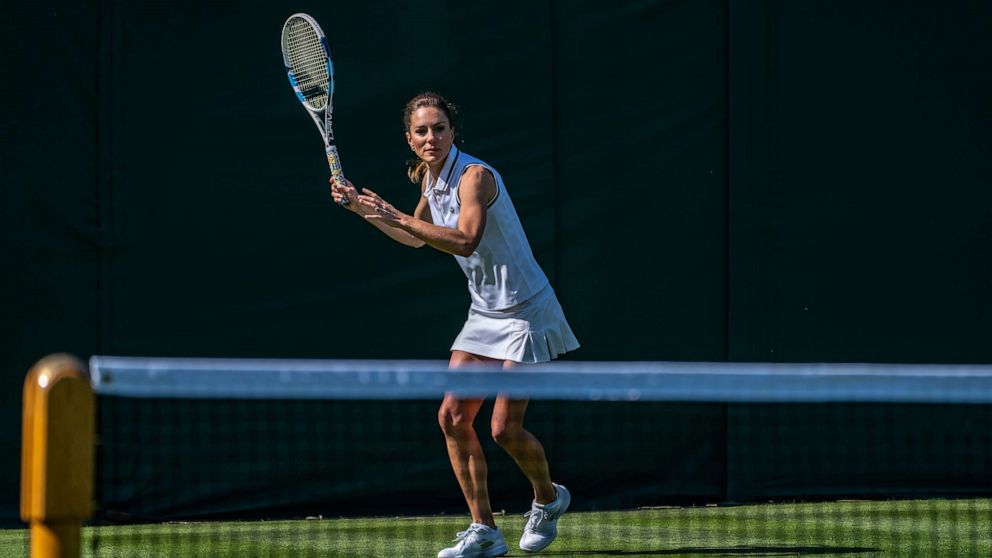 "Wimbledon is renowned for its amazingly professional ball boys and ball girls, the amount of work it takes, it's incredible to see it behind the scenes... With all the discipline and everything you've learned, you'll be able to take it into so many other parts of your life, things like confidence and [...] that feeling of pride with being on any of the courts is such a big moment," Princess Kate said in the video.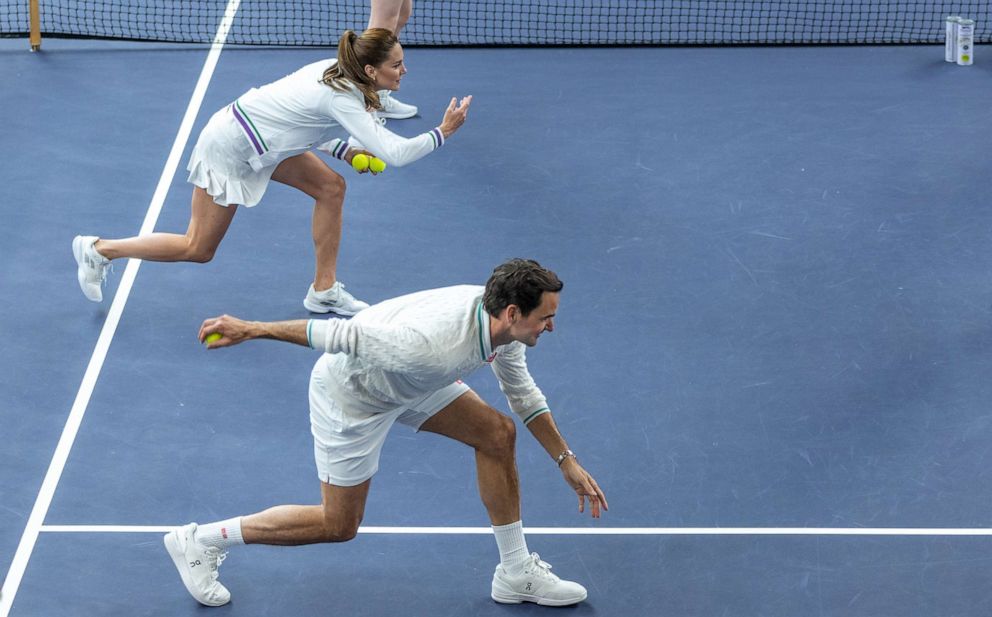 The Championships 2023 at Wimbledon will take place from July 3 through July 16 at the All England Lawn Tennis and Croquet Club in London.
In the newly released video, Her Royal Highness can be seen visiting the club to meet Federer, as well as a few prospective Wimbledon ball boys and girls to hear about training for the role.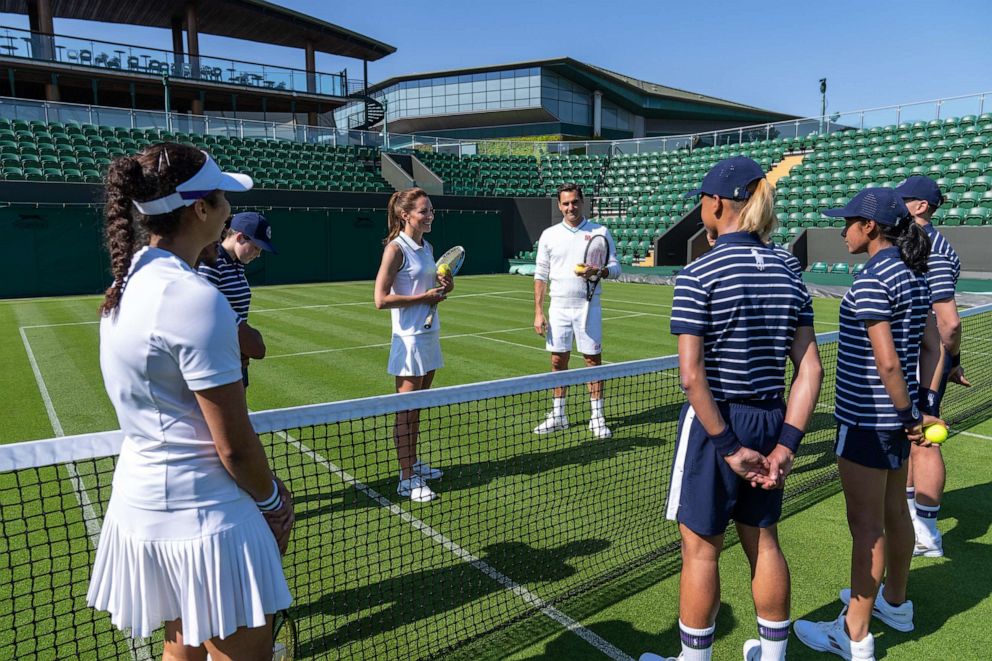 Each year, nearly 1,000 children from the ages of 13 to 15 apply to be ball boys or girls at Wimbledon, according to a press release from Kensington Palace. The role includes months of regimented training sessions, including learning how to signal, roll balls up the net, and the correct technique to bounce a ball to a player.
In the video, Princess Kate is seen rallying against Federer before the pair participates in a ball boy and girl training session.
"This is proper practice, I'm really impressed at how much effort and training goes into being a ball kid during The Championships. I used to be a ball kid in Basel when I was 9 or 10 and as I have always said: Once a ball kid, always a ball kid," Federer said.