Prince George and Princess Charlotte joined their parents Sunday at the men's championship at Wimbledon.
George, who will turn 10 later this month, and Charlotte, 8, sat in between Prince William and Kate, the Princess of Wales, in the Royal Box as they watched defending champion Novak Djokovic of Serbia take on Spain's Carlos Alcaraz, the number one seed.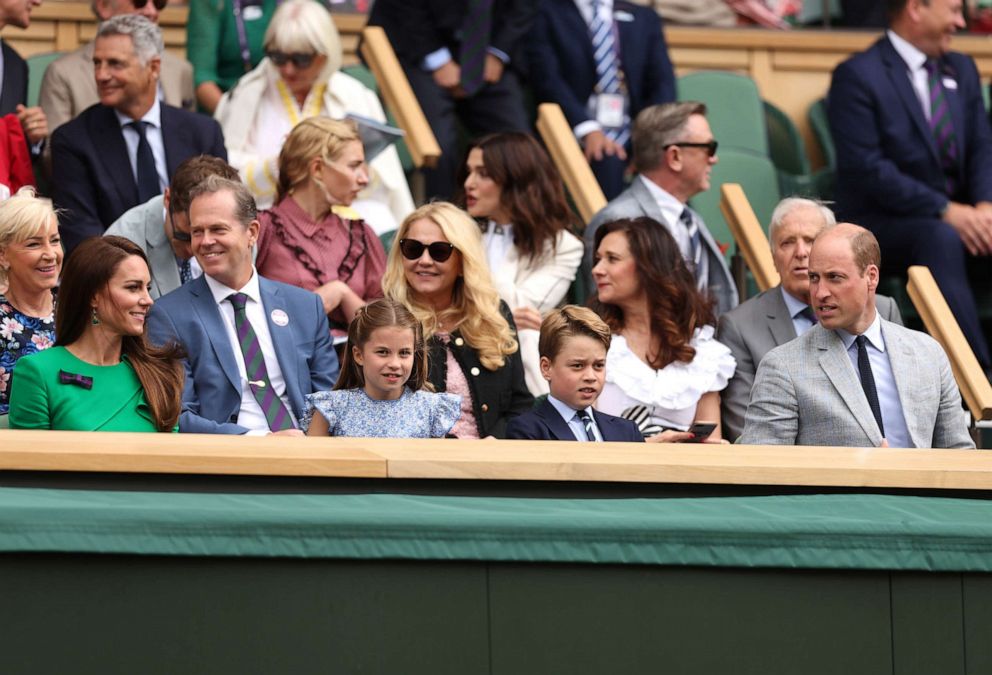 Charlotte wore pink sunglasses and a blue dress as she took in the match alongside George, who wore a suit and tie. Kate stood out in a green dress by designer Roland Mouret.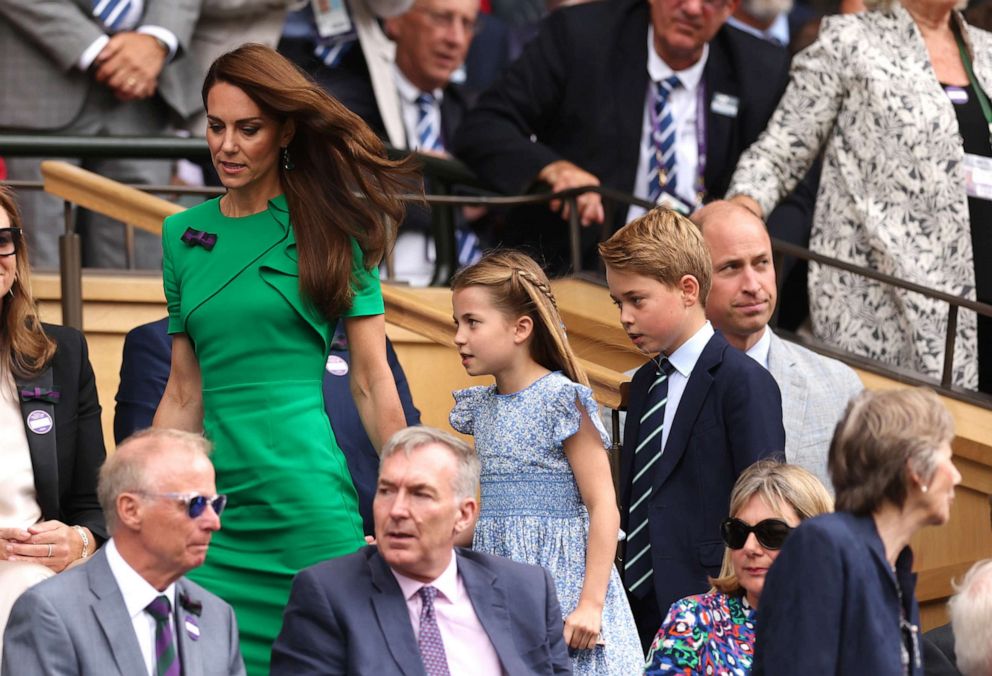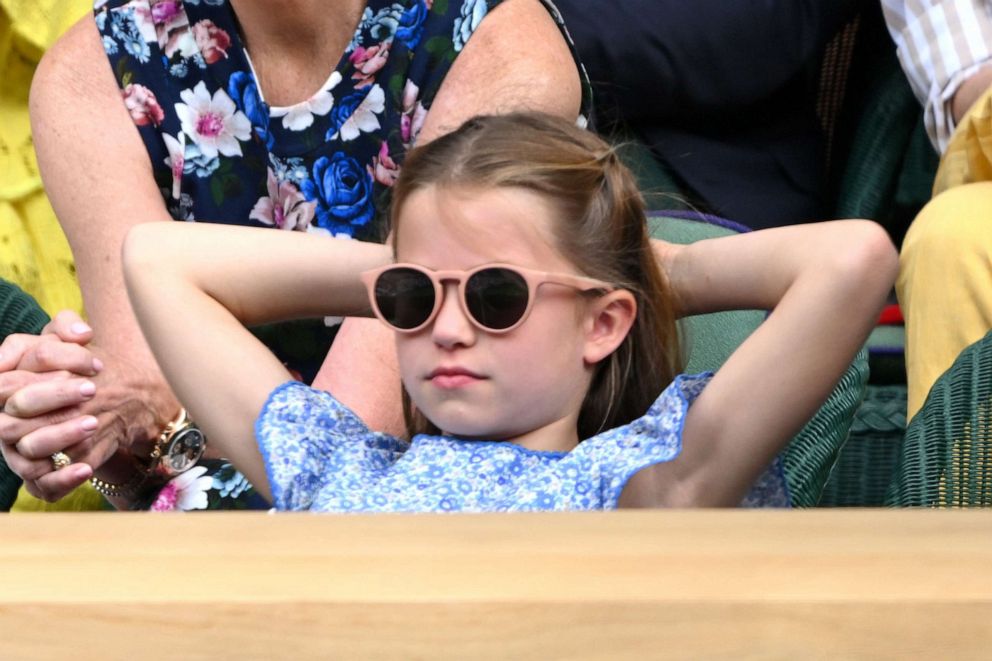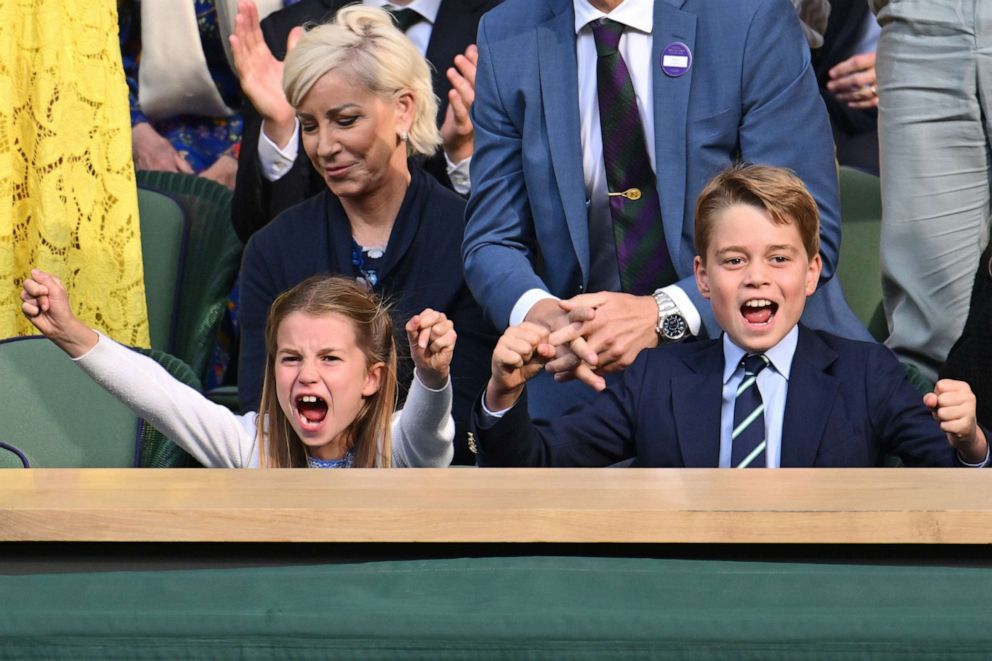 The men's final marked a first for Charlotte, who did not join her older brother and parents at last year's championship.
George and Charlotte's younger sibling, 5-year-old Prince Louis, did not join his family at Sunday's final.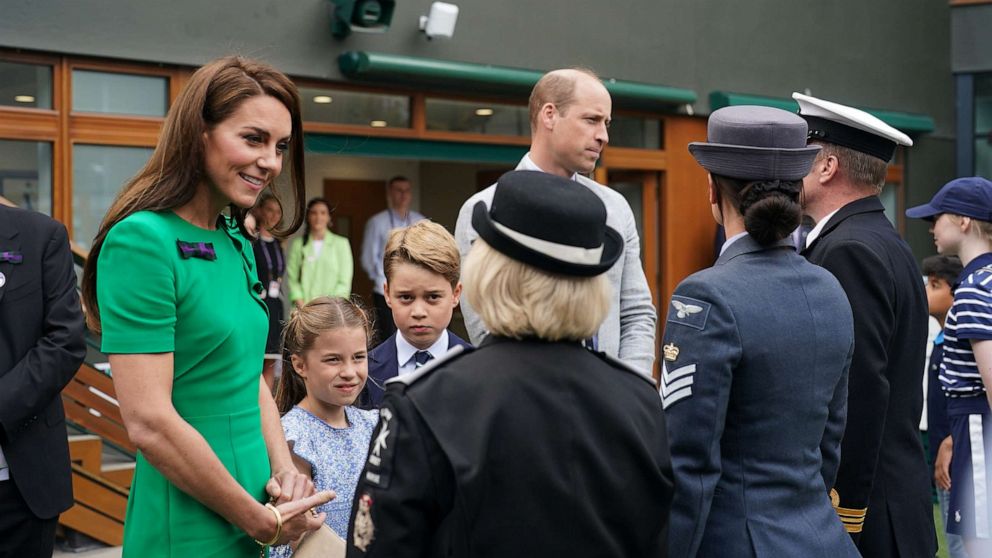 The three siblings had a public outing together on Friday when they joined William and Kate at the Royal International Air Tattoo, where they toured military jets, helicopters and planes at the world's largest military air show.
George, Charlotte and Louis are currently on summer break from school.
Their mom, Kate, a devoted tennis fan and player, also attended the women's championship at Wimbledon on Saturday.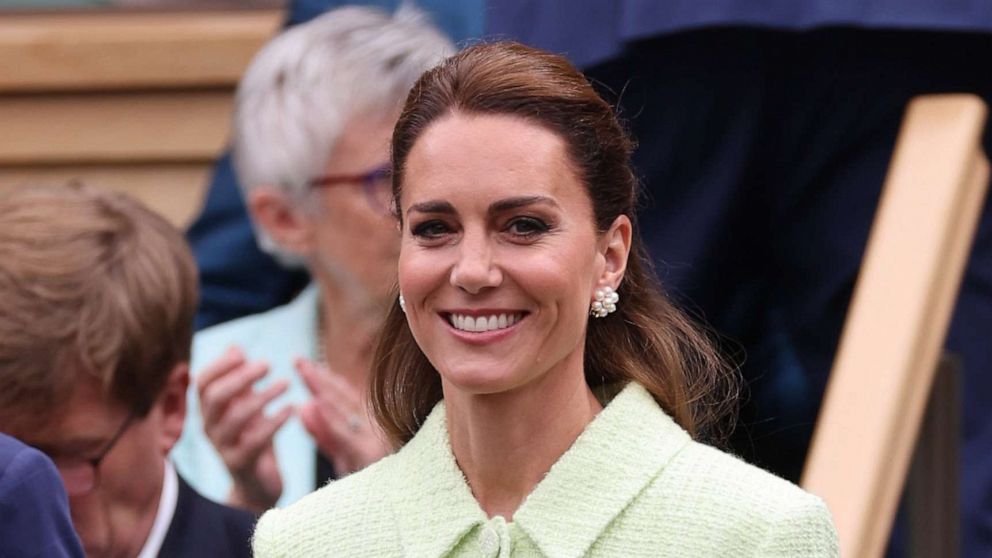 Kate sat next to tennis legend Billie Jean King in the Royal Box to watch unseeded 24-year-old Czech player Markéta Vondroušová upset the No. 6 seed, Ons Jabeur of Tunisia. She also presented the championship trophies to the players at the end of the match.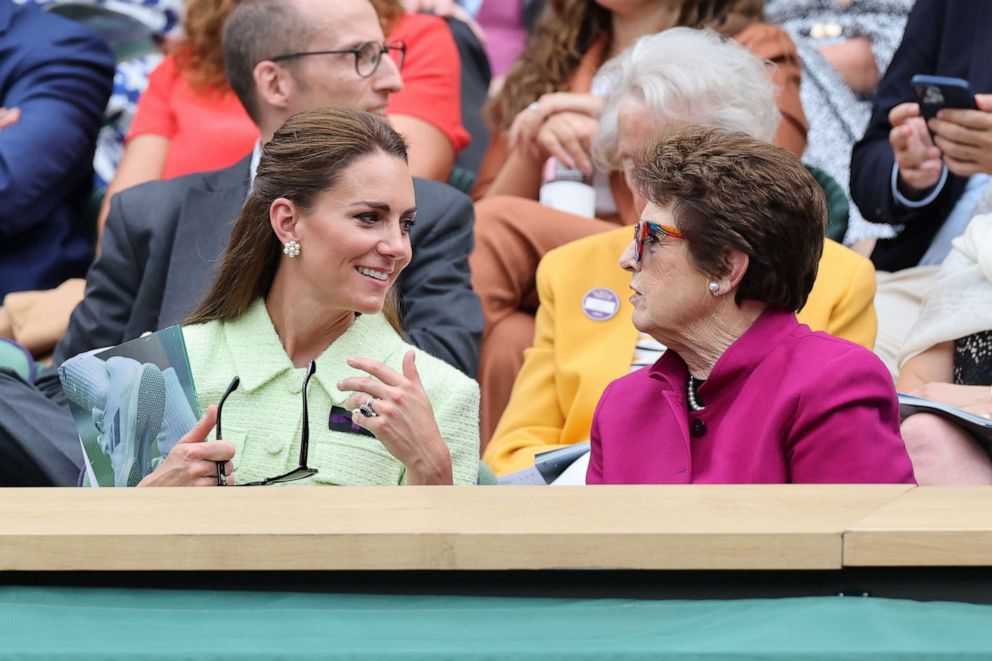 The princess is royal patron of the All England Lawn Tennis and Croquet Club, a role she took over from the late Queen Elizabeth II in 2017.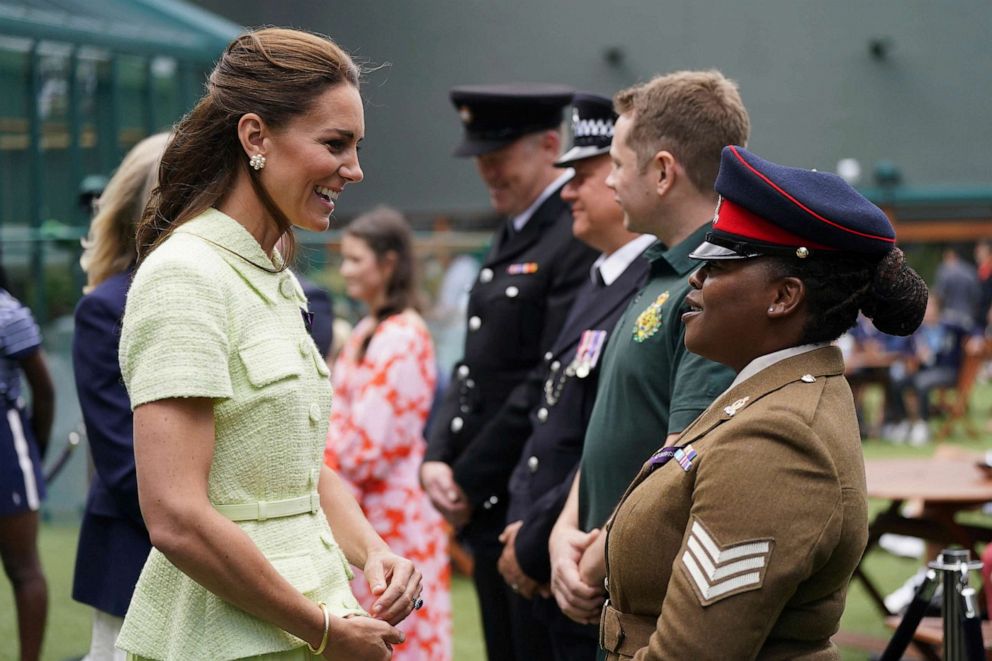 She previously attended day two of Wimbledon, where she sat next to Roger Federer, an eight-time Wimbledon champion, who retired from professional tennis last year.
Just before the start of the tournament, Kate, a mom of three, showed off her tennis skills when she faced off in a playful match against Federer.
The two took part in a video that was released in celebration of Wimbledon's ball boys and girls ahead of the famed tournament.
In addition to hitting a few rallies against each other, Kate and Federer joined a group of ball boys and girls for a training session.
"To see the training and the dedication, and the amount of time that's put into training and making sure this goes well on the day for the champions who are playing at Wimbledon, it's incredible to see it behind the scenes," Kate said in the video.
Speaking to some of the ball boys and ball girls, she added, "With all the discipline and everything you've learned from here, you'll be able to take it into so many other parts of your life, things like confidence and [...] that feeling of pride with being on any of the courts, actually, it's such a big moment."