Princess Kate launches new campaign focused on young kids
Andrew Matthews/PA via AP
Princess Kate cheered on husband Prince William on Thursday as he saddled up to take the field at an annual charity polo match at Guard Polo Club, near Windsor, Berkshire, in England.
The Princess of Wales, 41, sipped champagne while William, also 41, took the field at the annual Royal Charity Polo Cup, which helps raise funds for nearly a dozen charities and royal causes.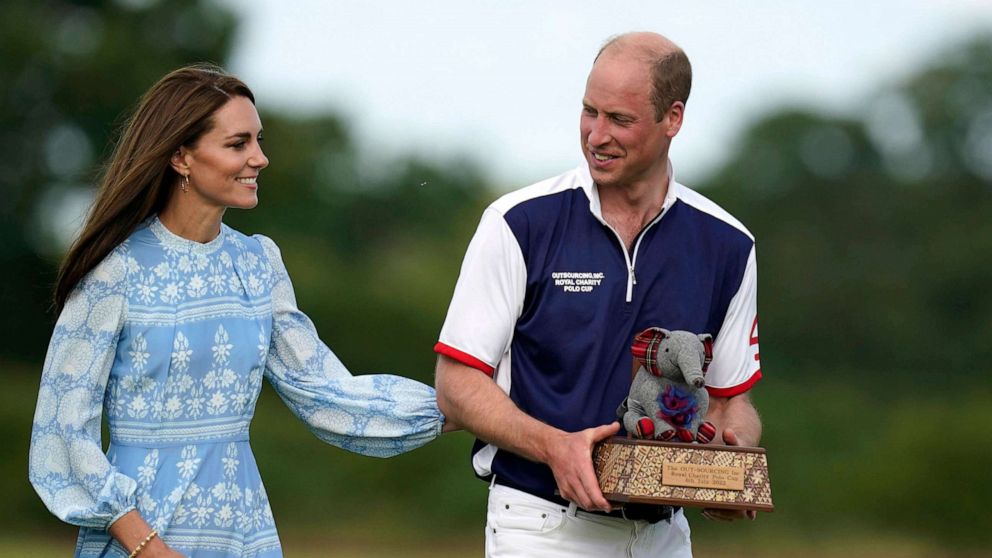 William, who played Thursday for the U.S. Polo Association, first participated in the charity match in 2006.
For the outing, Kate wore a long sleeve light blue Beulah London dress with a white floral print and nude slingback heels. She accessorized with gold hoop hearings, sunglasses and a light blue purse.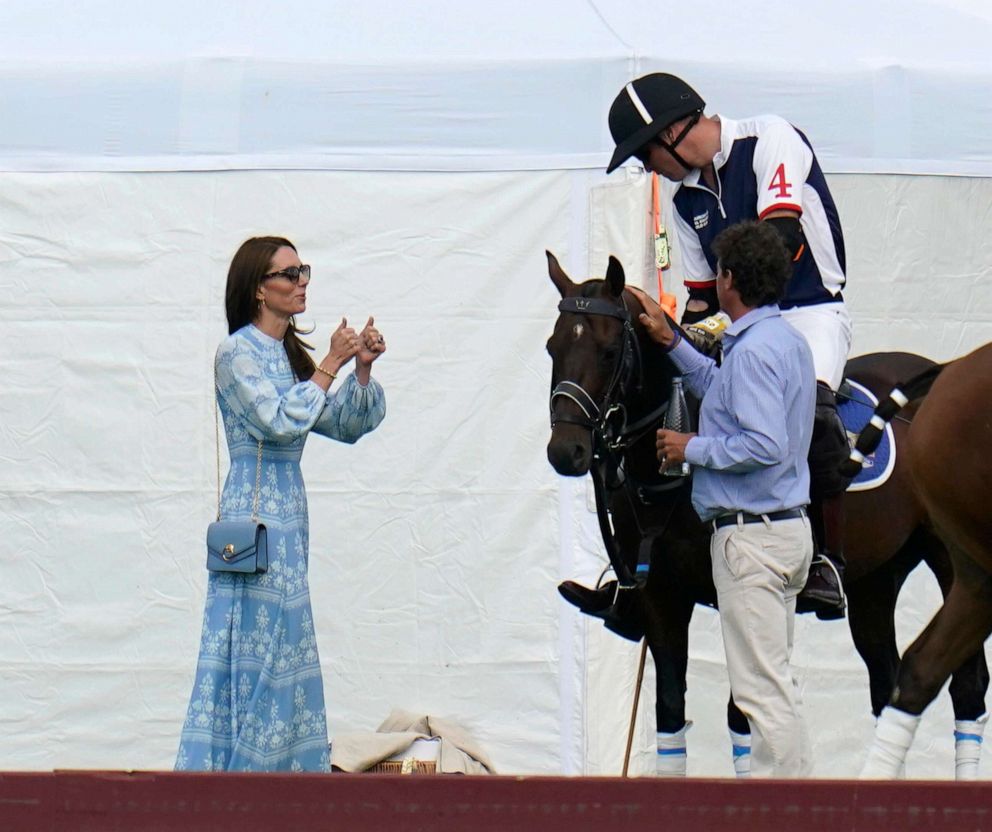 Charities benefiting from this year's match included SHOUT, Wales Air Ambulance, Centrepoint, The Passage, Mountain Rescue England & Wales, Foundling Museum, Forward Trust, East Anglia Children's Hospices, Baby Basics, Little Village and AberNecessities.
After an afternoon of fun, Kate presented William with the trophy at the end of the match and the couple shared a cute moment while posing side-by-side for photos.