Princes William and Harry, brothers who are not believed to have seen each other in eight months, appeared to keep their distance from each other at Saturday's coronation for their father, King Charles III.
William, who attended the coronation with his wife and children, and Harry, who attended the coronation alone, did not appear to interact at all during the service at Westminster Abbey.
William, the heir to the throne, entered the Abbey in a procession that included Kate, the Princess of Wales, and their children, Princes George and Louis and Princess Charlotte.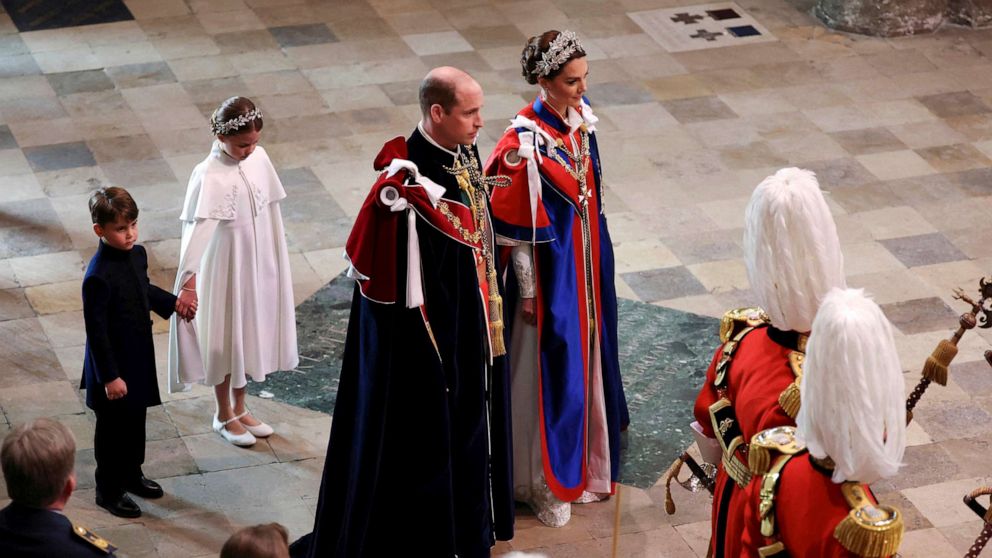 Harry, a non-working royal since stepping down from his senior role in 2020, entered the church with his cousins Princesses Beatrice and Eugenie, whom he also sat by, roughly three rows behind William and his family.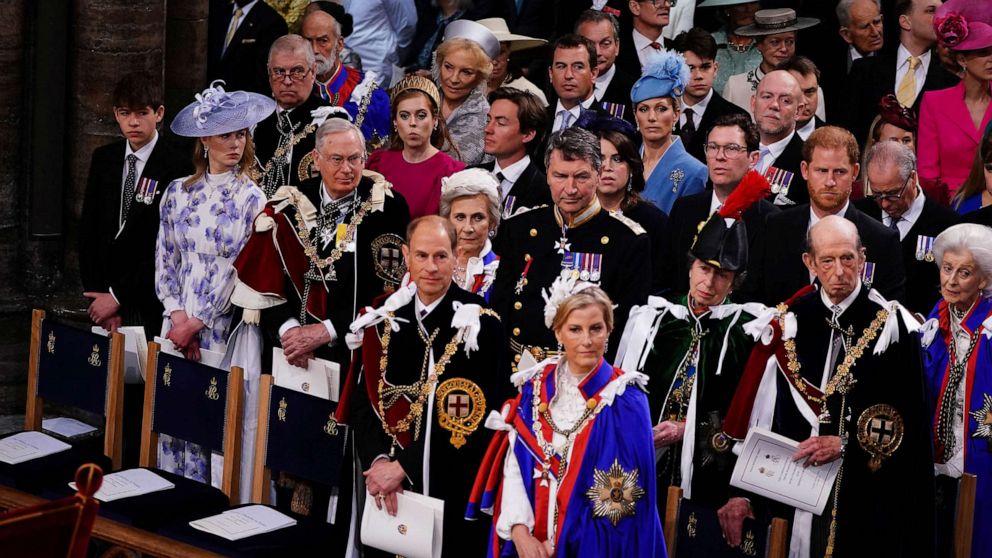 Harry's wife, Meghan, the Duchess of Sussex, and their two children, Prince Archie and Princess Lilibet, stayed home in California and did not attend the coronation.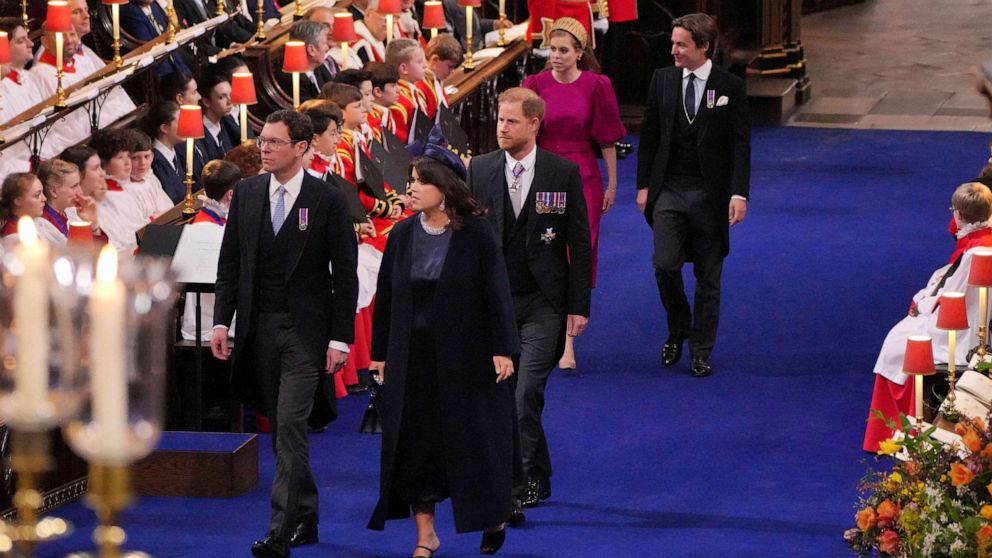 The last time Harry publicly appeared with his royal family members was last September, when he and Meghan attended the funeral for Queen Elizabeth II.
Several months later, in January, Harry released a bestselling memoir, "Spare," which publicly laid bare tensions with his immediate family members, particularly William.
Neither Buckingham Palace, the office of Charles and Queen Camilla, nor Kensington Palace, the office of William and Kate, have publicly commented on the claims Harry makes in "Spare."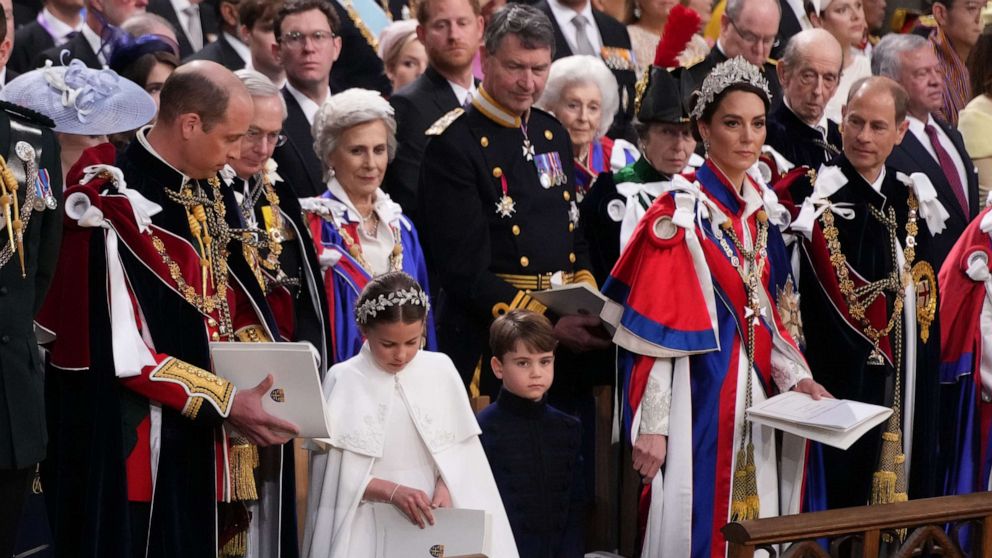 Prior to the coronation, the last time Harry was in the United Kingdom was in March, to attend a hearing in a British tabloid court case . He is not believed to have met with Charles or William during that trip.
Harry has said previously though that he hopes to be able to reconcile with his family.
"If we can get to the point of reconciliation, that will have a ripple effect across the world," Harry said in a January interview with "Good Morning America" co-anchor Michael Strahan. "I genuinely believe that, and that's kind of what is pushing me. And if that doesn't happen, then that's very sad."
After the coronation service, Harry was seen leaving Westminster Abbey and entering a car.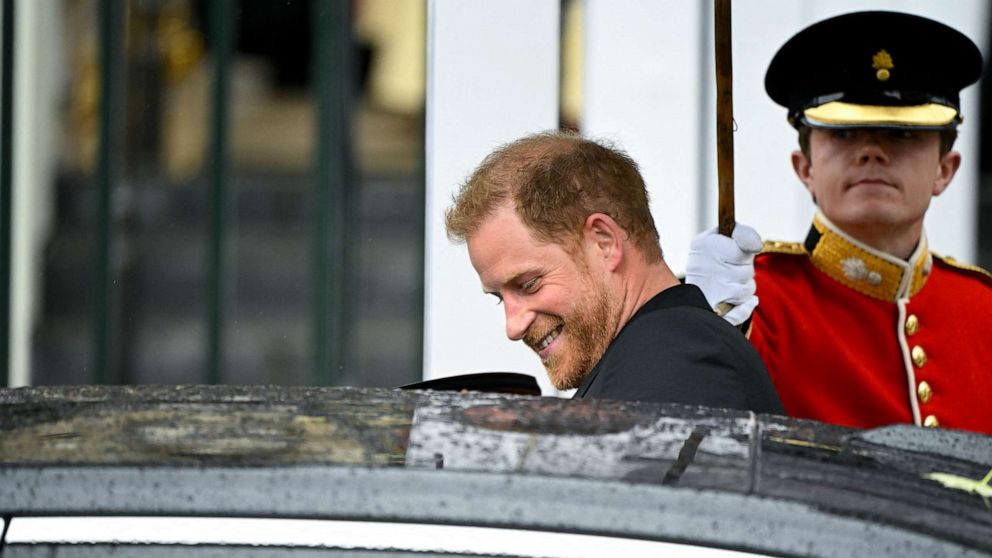 As a non-working royal, Harry did not join other members of the royal family in the procession back to Buckingham Palace.
He also did not join the royal family in appearing on the balcony of Buckingham Palace, a long-held royal tradition.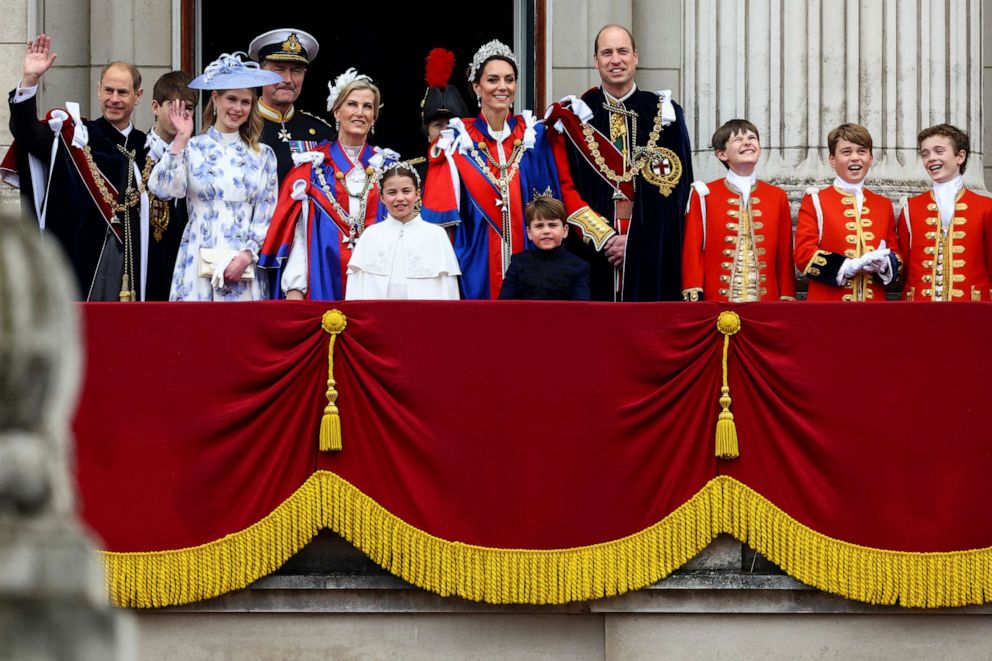 Sources told ABC News royal contributor Omid Scobie that Harry plans to travel back to California soon after the service. The date of the coronation coincides with the birthday of Archie, who turns 4 on Saturday.
Harry's decision to attend the coronation, even without Meghan, brought hopes of reconciliation from fans of the royal family.
ABC News royal contributor Victoria Murphy said that while the chance for reconciliatory talks during the busy coronation weekend were slim, Harry's presence alone in support of Charles was a positive step forward.
"Not only is he his much-loved son, but from the monarchy's point of view, Harry being there much better allows them to send this message of harmony and unity, even if that isn't quite what is happening behind the scenes," she said in an interview earlier this month. "Even though Harry has walked away from royal life, he did grow up in that world for the vast majority of his life, so he will have a very strong sense of the magnitude of this day instilled into him. It would have been a big statement for him to miss it."
ABC News' Morgan Winsor contributed to this report.