Happy anniversary Kelly Ripa and Mark Consuelos!
Taylor Hill/WireImage via Getty Images, FILE
Kelly Ripa and her daughter Lola Consuelos are opening up about how they both handled the paparazzi when Consuelos was younger.
While on Ripa's podcast, "Let's Talk Off Camera with Kelly Ripa," Consuelos, 22, who appeared as a guest with her brother, Michael Consuelos, 26, in the most recent episode called "The Frost/Nixon Interview," talked about noticing the paparazzi when she was younger but didn't think of it as a big deal because her parents never brought attention to it.
"I was very aware of it," Consuelos said. "But you always told us something else. Like when you'd pick us up when we'd walk home from school, I'd be like, there's people taking photos of us. And you'd be like, they're taking photos of the birds."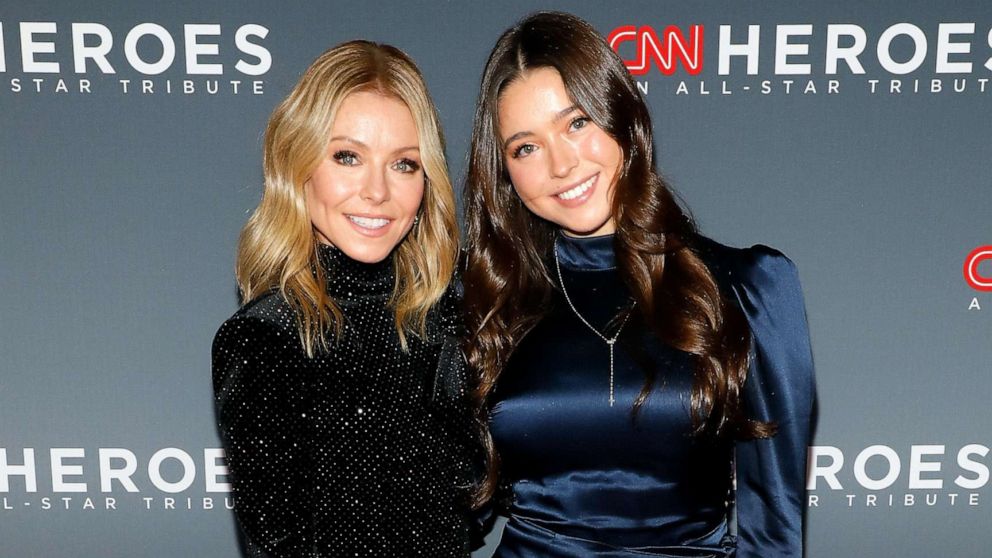 "I'd be like mom, they're not taking photos of the birds," she continued. "I promise you they're taking photos of us. And you'd be like, they're just taking photos of the birds, it's not big deal."
The New York University graduate and "Divine Timing" singer told her mom that if she and her dad, "LIVE with Kelly and Mark" co-host and actor Mark Consuelos, made a big deal about paparazzi as a kid, she and her brother would have reacted to it as well.
"Because you literally did not care and still don't, we didn't care and we still don't care," she said.
Ripa also opened up about the challenges of raising two kids in the spotlight.
"You were born at a time when the tabloid press was really hard on me. And therefore, they were hard on you guys too," Ripa said. "And they had no qualms about invading your privacy, space, or taking pictures of you even when we were on vacation or in the park or an airport and you guys did not get to act up."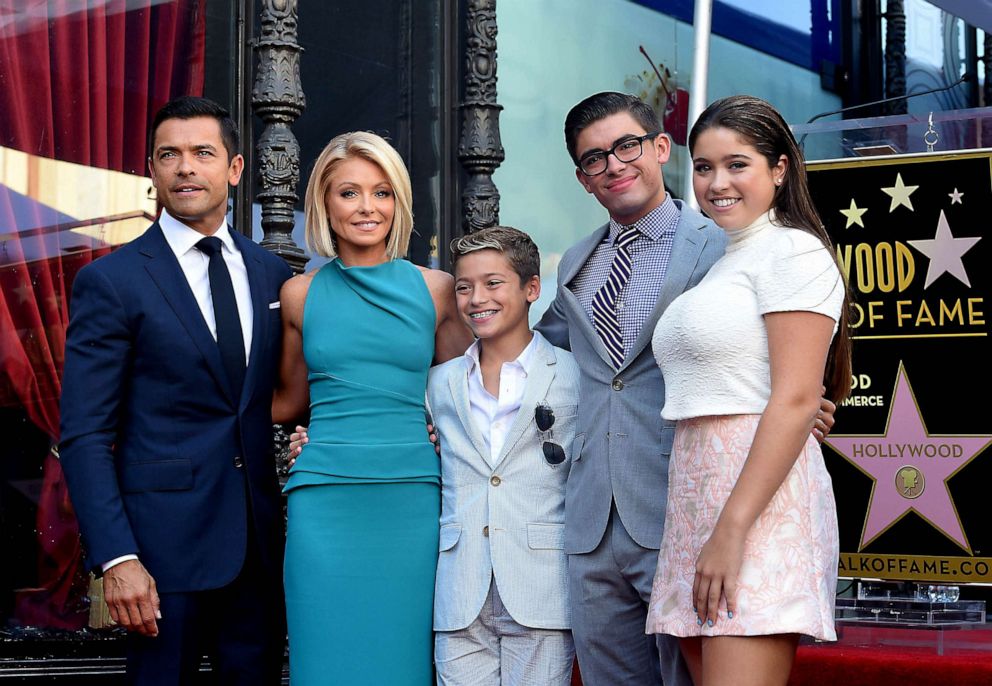 "I was very cognizant that if you act up in any way, it would be glared on about in the tabloids as though something wrong or something nefarious in us as parents, or nefarious in you as children," she continued. "I did not want that for you or for us so I became hypervigilant to ensure that we were very mindful of our p's and q's in public. It was more of like a protective thing."
Ripa said that while she didn't think photographers at the time were the problem, she said it was what would happen after the photos were taken.
"It was what would happen after those pictures," she said. "The negative take that was always certainly in the New York City tabloids. And you and me and we and dad were relentlessly pursued. And it was a different time than it is now."
Ripa and Mark Consuelos are also parents to son Joaquin, 20.