When it comes to "Dancing with the Stars," Julianne Hough has done it all.
Hough made her debut on the iconic dance competition television series as a professional dancer on season 4 in 2007 when she was just 18, and now, at 35, is set to co-host the show when it returns for season 32 on ABC and Disney+ this fall.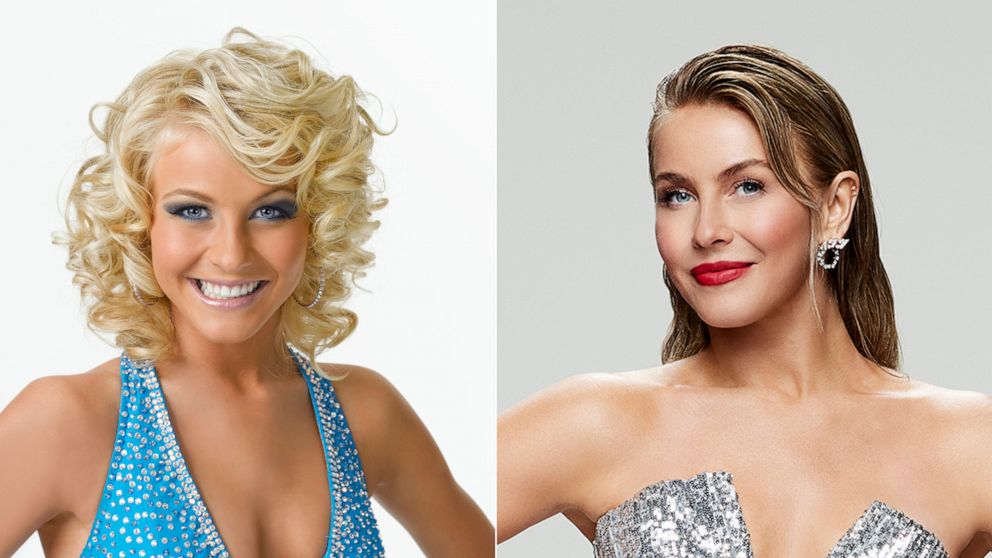 Having picked up two Mirrorball Trophies as a pro and sitting at the judging panel as both a guest judge and a permanent judge across multiple seasons, Hough has seemingly tackled every job imaginable, and excelled in every role.
Scroll down to revisit the biggest moments from Hough's "Dancing with the Stars" journey.
As a pro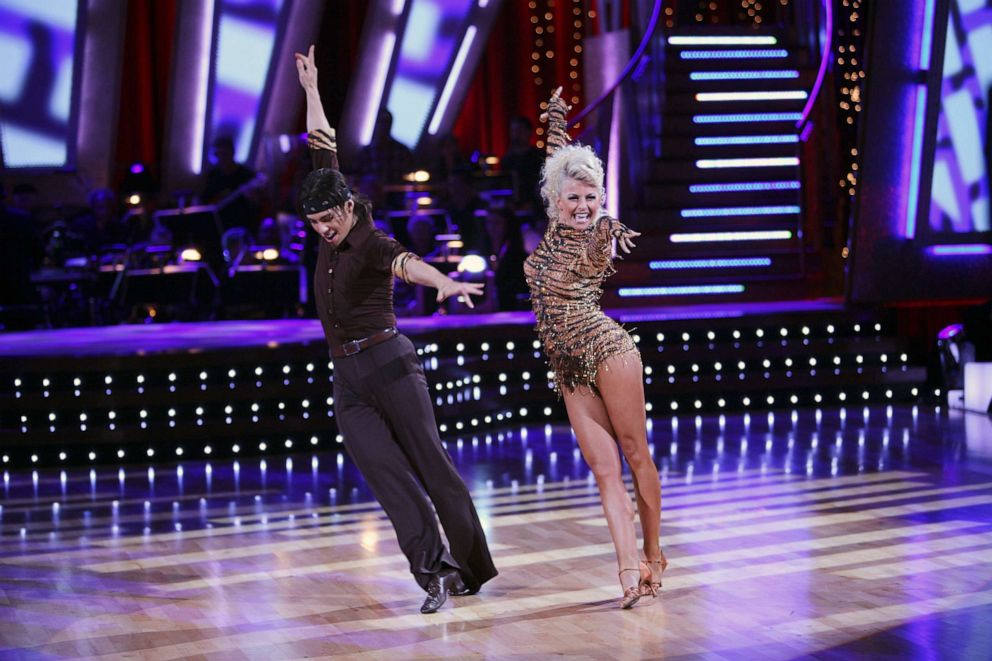 Season 4 (2007)
For her first outing as a pro, during season 4, Hough was partnered with Olympic gold medal-winning speed skater Apolo Ohno. The pair beat out the competition to take home the Mirrorball Trophy, besting NSYNC singer Joey Fatone and professional boxer Laila Ali in the finals.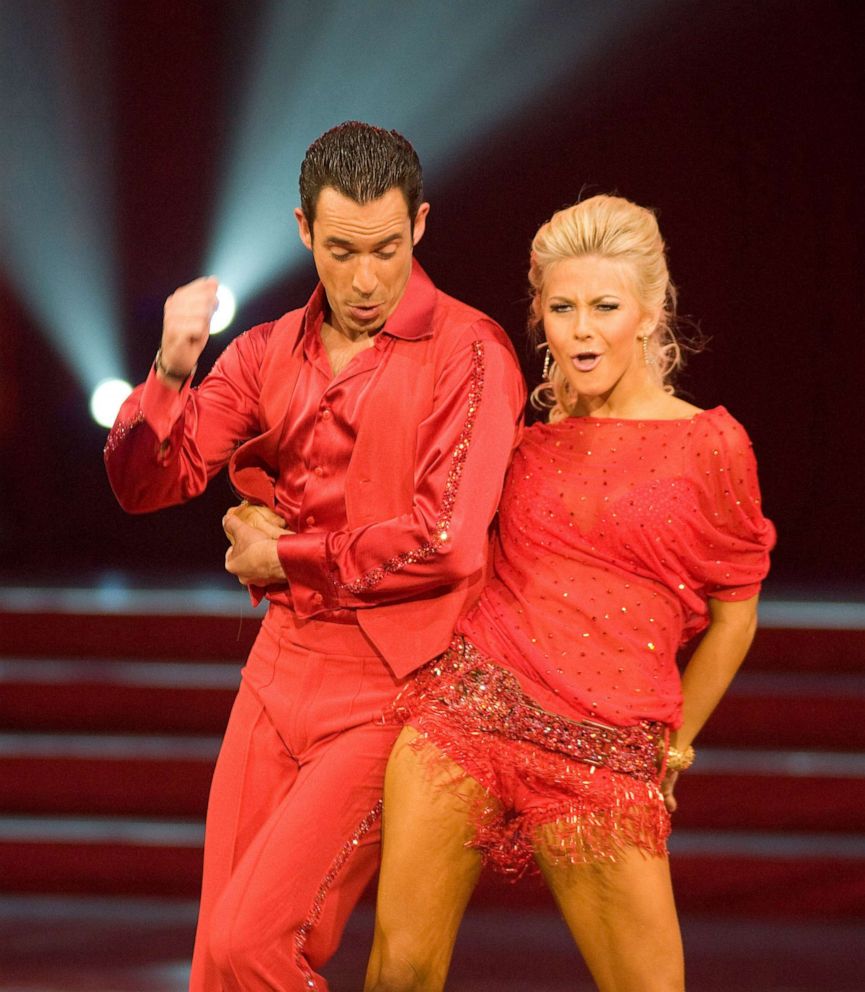 Season 5 (2007)
Later that year, Hough returned for season 5 and was partnered with Brazilian auto racing driver Hélio Castroneves. The two sped their way to victory -- giving Hough bragging rights with back-to-back wins -- besting Spice Girls alum Mel B and beloved entertainer Marie Osmond in the finals.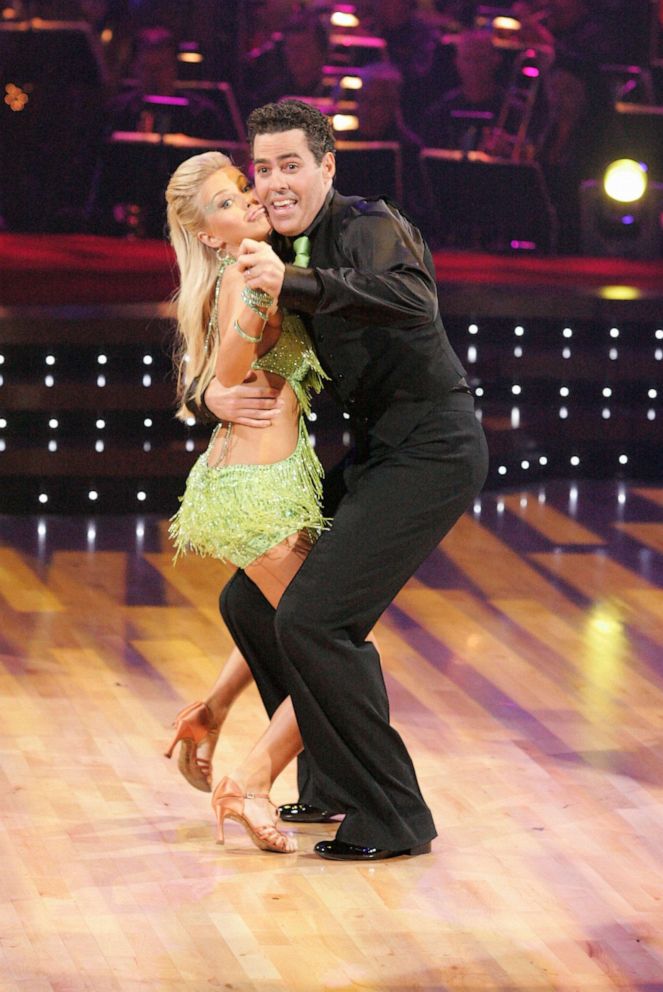 Season 6 (2008)
Hough returned for season 6 in 2008, this time being partnered with comedian Adam Carolla. The pair didn't make it very far in the competition, ending up in ninth place.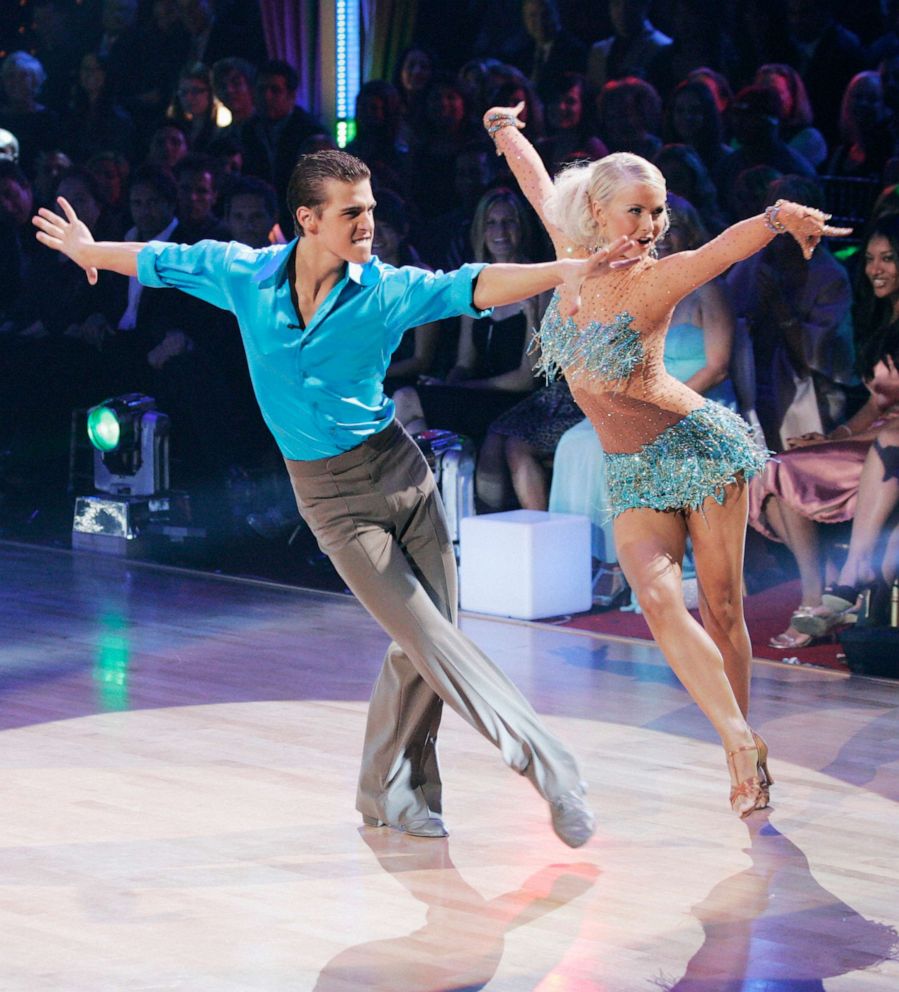 Season 7 (2008)
Hough teamed up with "Hannah Montana" actor Cody Linley later that same year for season 7. Despite missing two weeks of competition after Hough had to have her appendix removed due to complications with endometriosis, she and Linley just missed the finale and fought hard for fourth place.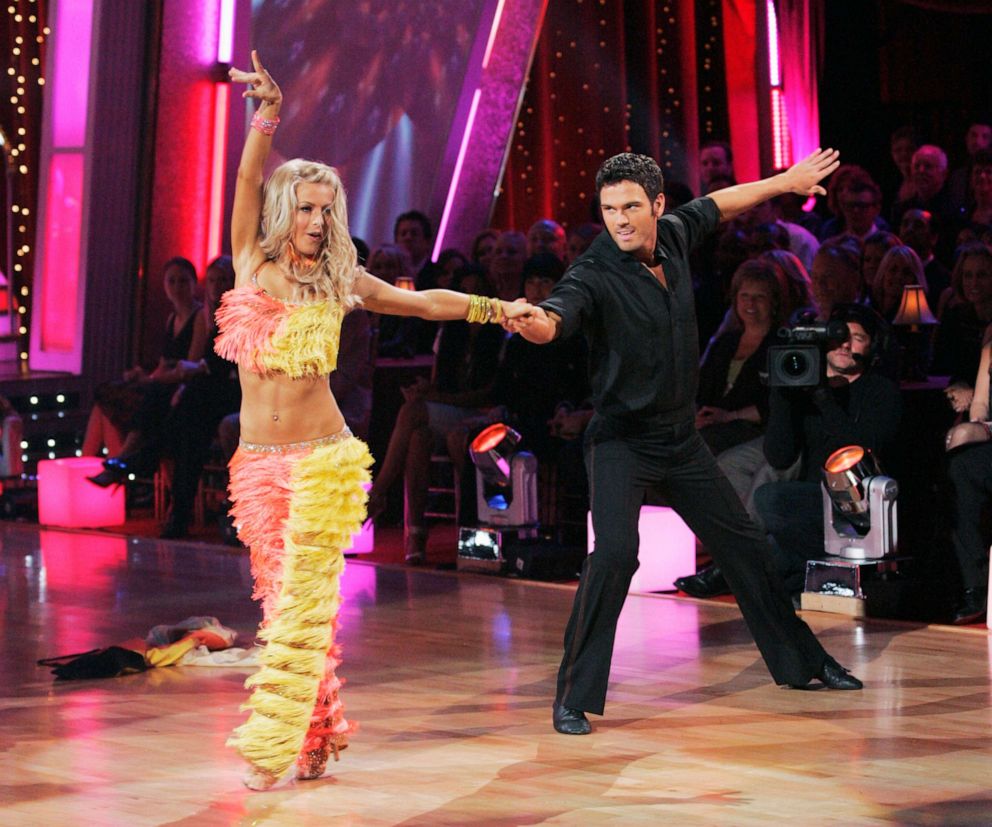 Season 8 (2009)
For her last outing as a pro, Hough was partnered with country singer Chuck Wicks for season 8. The pair ended up in the middle of the pack, finishing in sixth place.
As a guest judge
Hough first appeared on "Dancing with the Stars" as a guest judge when she filled in for Len Goodman for a week during season 17 in 2013. In season 18, which aired in 2014, she returned as a celebrity guest judge for a week as well.
Years later, Hough would return as a guest judge during the first night of the finals for season 25 in 2017, this time for fun, and again for the finale of season 30 in 2021, filling in for her brother Derek Hough, who had to sit out due to testing positive for COVID-19.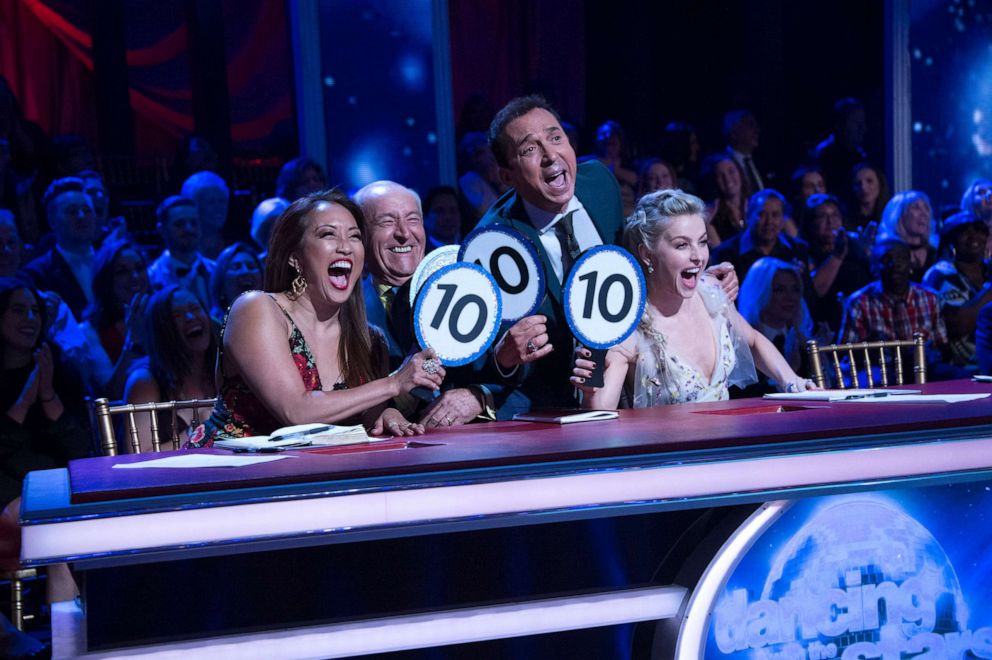 As a judge
Hough has served as a permanent judge on "Dancing with the Stars" for five seasons total.
For four of those seasons -- season 19, season 20, season 23 and season 24 -- she was the fourth member of the judging panel, joining Goodman, Carrie Ann Inaba and Bruno Tonioli.
The only season Hough was a permanent judge when all four judges weren't together was for season 21, which saw Goodman sit out.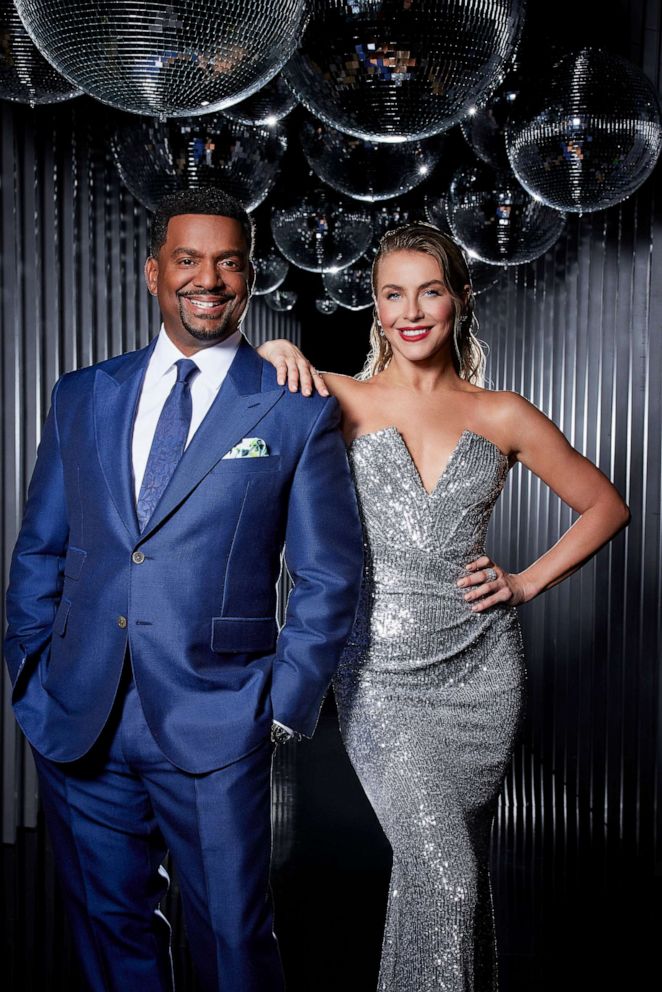 As co-host
It was announced in March that Julianne Hough would be joining Alfonso Ribeiro as co-host for "Dancing with the Stars" season 32, replacing outgoing co-host Tyra Banks.
Hough called the opportunity "such an honor" in a statement obtained by "GMA" at the time.
"The show holds such a special place in my heart from the many years and different roles I have had the privilege of being a part of," she said in her statement. "The incredible team that brings the ballroom to life every night has been my family for the past 17 years."
"The energy is magnetic every time you step foot in to the ballroom and I can't wait to feel it again -- and of course to share it with the absolute best and most loyal fans -- for another exciting season," Hough concluded.
"Dancing with the Stars" will air this fall on ABC and Disney+, and will stream the next day on Hulu.
Disney is the parent company of ABC News and "Good Morning America."