Fight on!
Michael Strahan dropped off his daughter, Isabella, to start her freshman year at the University of Southern California and shared a photo of the two taking in a football game.
"Got to spend the weekend with @isabellastrahan and see her all moved into college and check out a game. #GirlDad," Strahan wrote on Instagram Wednesday of the rite of passage.
Last month, the "GMA" co-anchor also dropped off Isabella's twin sister, Sophia, who started her freshman year at Duke University in Durham, NC. He shared a photo of the event with the caption, "Dropped off the youngest of the tribe @sophialstrahan at college! Can't believe how time has flown by and I'm so proud of her. I know she is going to crush college life!! #DukeDad." In the post, Strahan is seen checking out the campus and shopping with Sophia for dorm essentials.
'GMA' family is growing up!
This year, Strahan, George Stephanopoulos and Lara Spencer have all dropped off a child who was starting as a college freshman.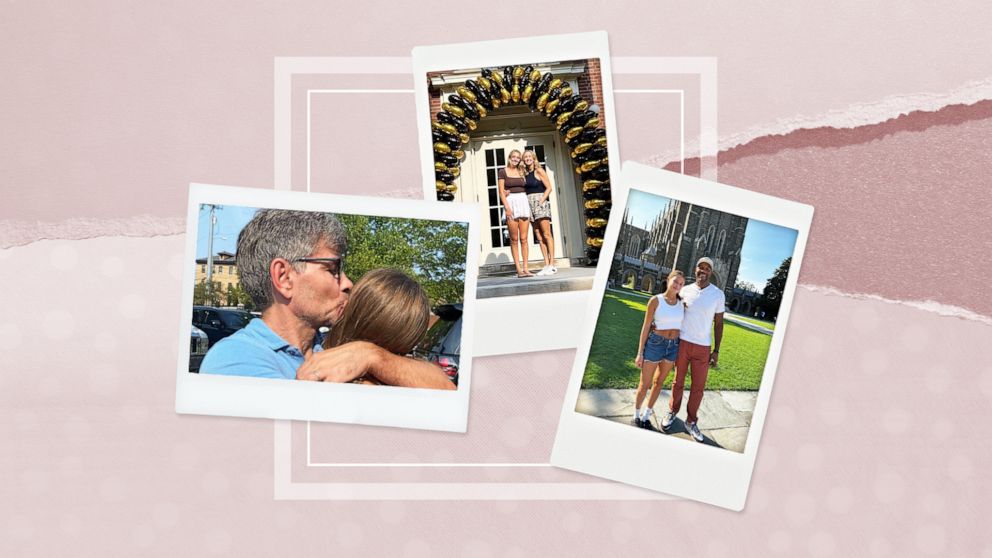 In August, Stephanopoulos and Spencer were each in Nashville dropping off their daughters -- Harper and Kate, respectively -- at Vanderbilt University, while Strahan was dropping off Sophia at Duke University.
"It's a major life change," said Stephanopoulos at the time.
George and Ali drop off Harper for 'huge adventure'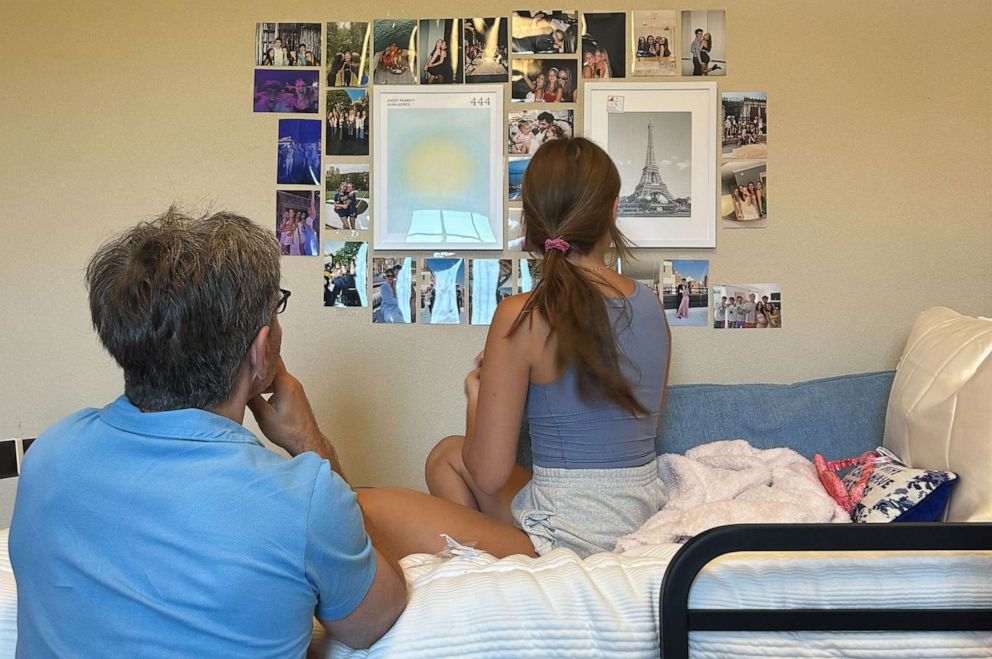 "It's a huge adventure for Harper," said Stephanopoulos. "She's never lived in Nashville before and the campus was amazing."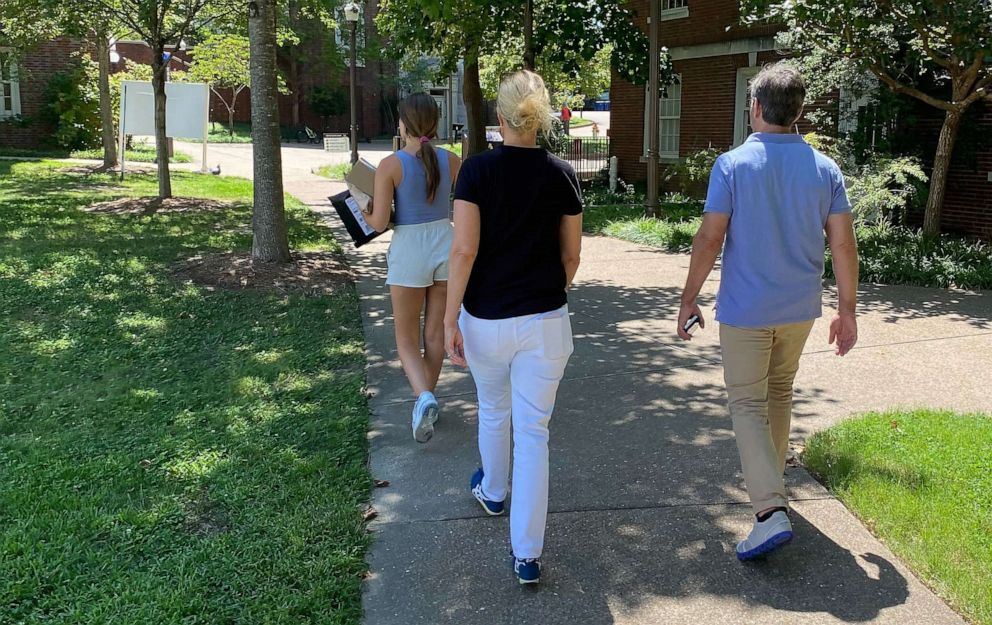 Stephanopoulos said sending their youngest child off to college will undoubtedly bring a change for he and his wife, Ali Wentworth.
"Ali and I met and got married within nine months, and had a baby nine months later, so we've never known a house without kids really."
Stephanopoulos said he and his wife are "a little nervous, but excited too" about the prospect of becoming "empty-nesters" with their older daughter, Elliott, a junior at Brown University.
Wentworth posted a photo on Instagram on Aug. 21 from college drop-off with a caption expressing the mixed emotions that accompany sending a child off to college.
"I know our daughter will thrive. But man, it's brutal on the parents," Wentworth wrote. "If you feel inclined- please send me baked goods. I'll be under my covers."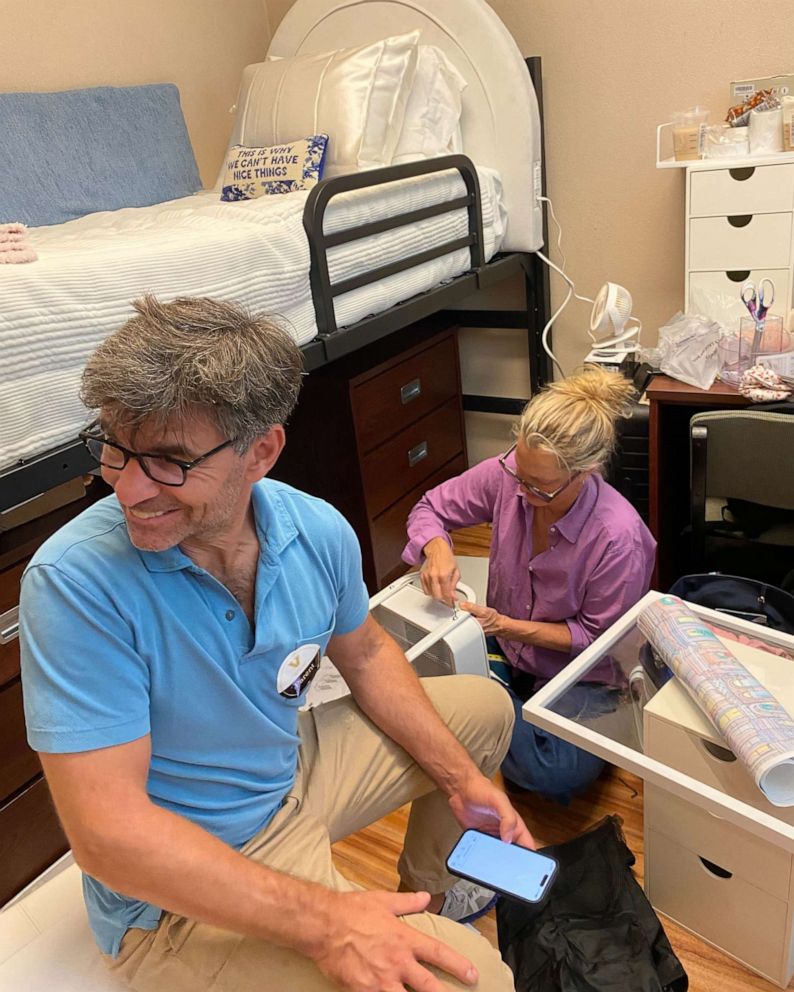 The couple's advice to Harper: "Go with the flow. Be engaged. Be curious."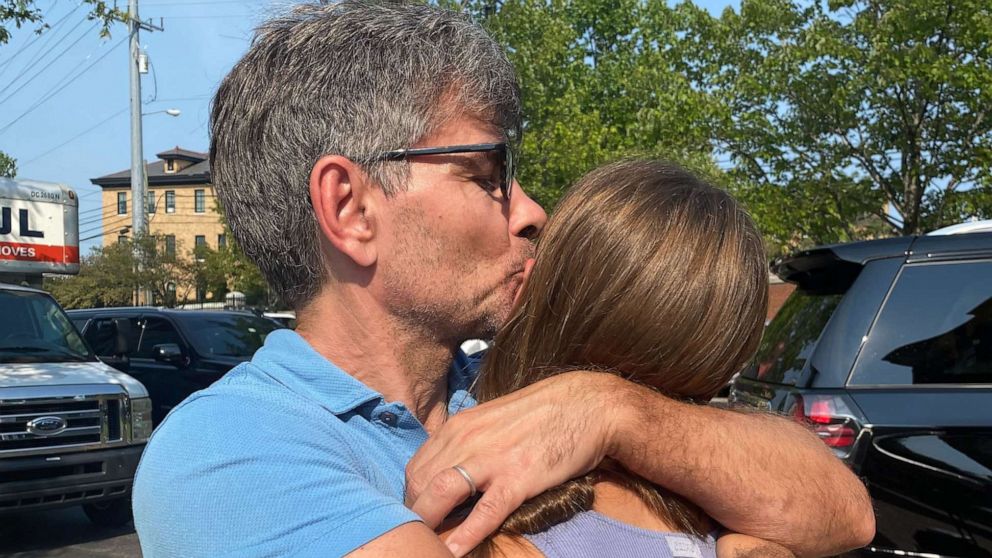 Stephanopoulos was not the only "GMA" anchor to send their child off to Vanderbilt.
Lara Spencer drops off daughter Kate at Vanderbilt
"GMA's" Lara Spencer also marked the major milestone, dropping off her daughter, Kate, at Vanderbilt.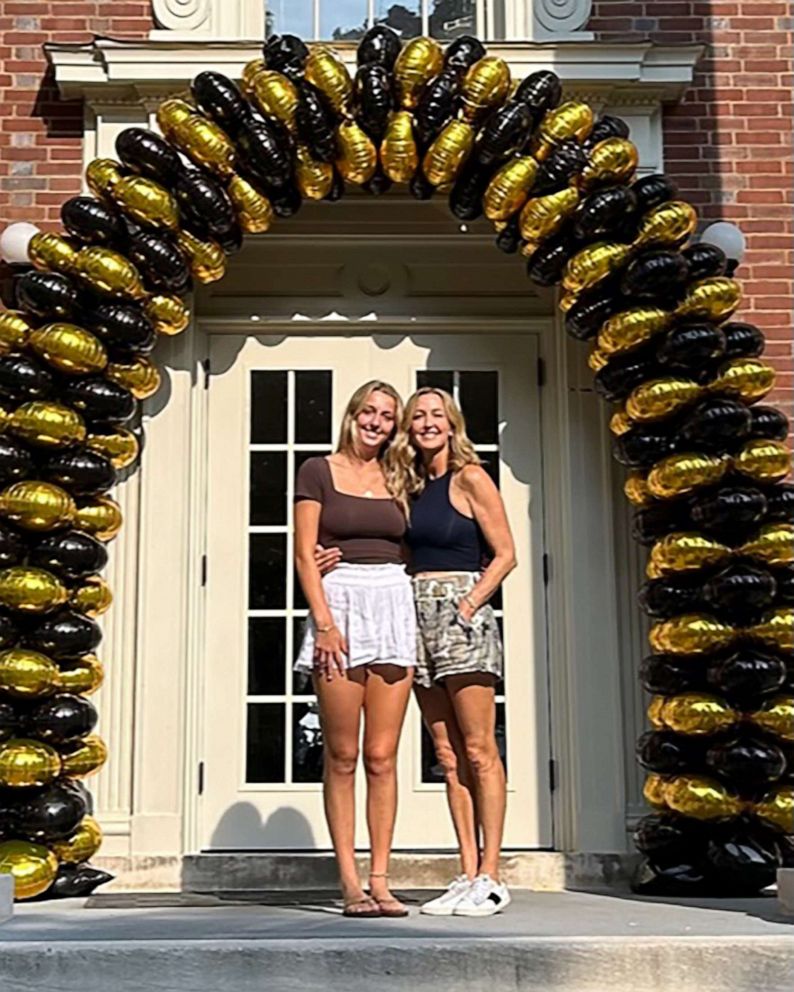 Spencer posted a photo on Instagram on Aug. 21 with her daughter, Kate, captioned, "College here we come."
Spencer, who is the creator and host of "Flea Market Flip," shared photos with "GMA" of getting Kate's dorm room all set up, and smiling for family photos on campus.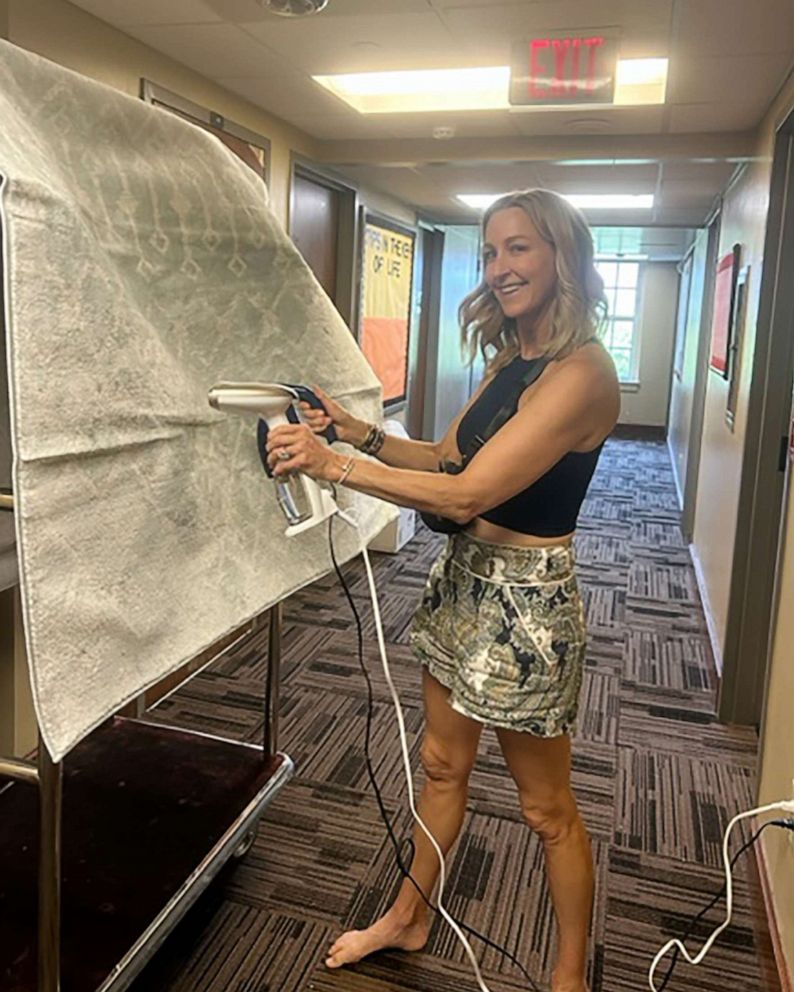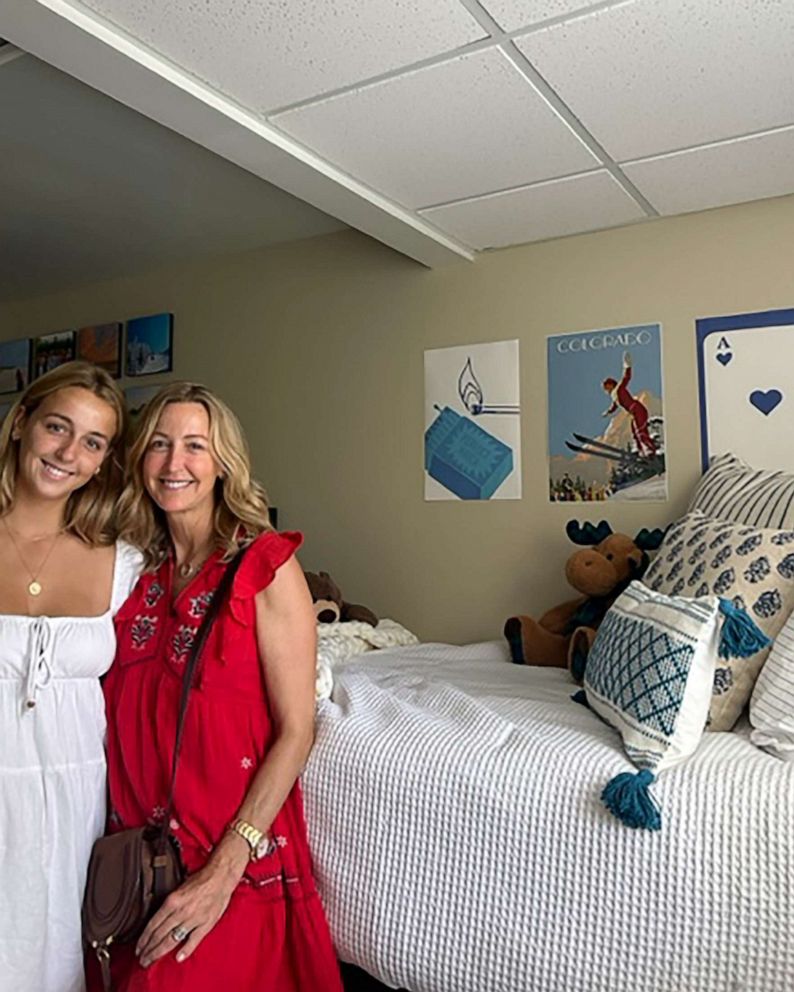 Kate and Harper will be in the same class and Stephanopoulos said the two freshmen were able to meet up before school started.