"Dancing With the Stars" pros Val Chmerkovskiy and Jenna Johnson are opening up on how they've adjusted to life as new parents and what they're looking forward to in the upcoming season of the hit dancing show.
The couple, who welcomed their first child, a baby boy named Rome, in January 2023, will hit the ballroom for season 32 of "DWTS." The cast for the new season was announced live on "Good Morning America" Wednesday.
Chmerkovskiy, a two-time Mirror Ball champion, is partnered with actress Xochitl Gomez, and Johnson, a one-time Mirrorball champion, is partnered with Tyson Beckford.
When asked if parenthood has affected their perspectives going into the competition, Chmerkovskiy shared, "It hasn't -- I think being on the show is an incredible privilege before being a parent, after being a parent. Now obviously, you kind of appreciate a lot of things in a different way. But, you know, my commitment to the show hasn't changed."
He continued, "It's just fun to have our kid now see us on TV, kind of witness what we do and then you recognize how special it is what we do, when you have someone at home watching you."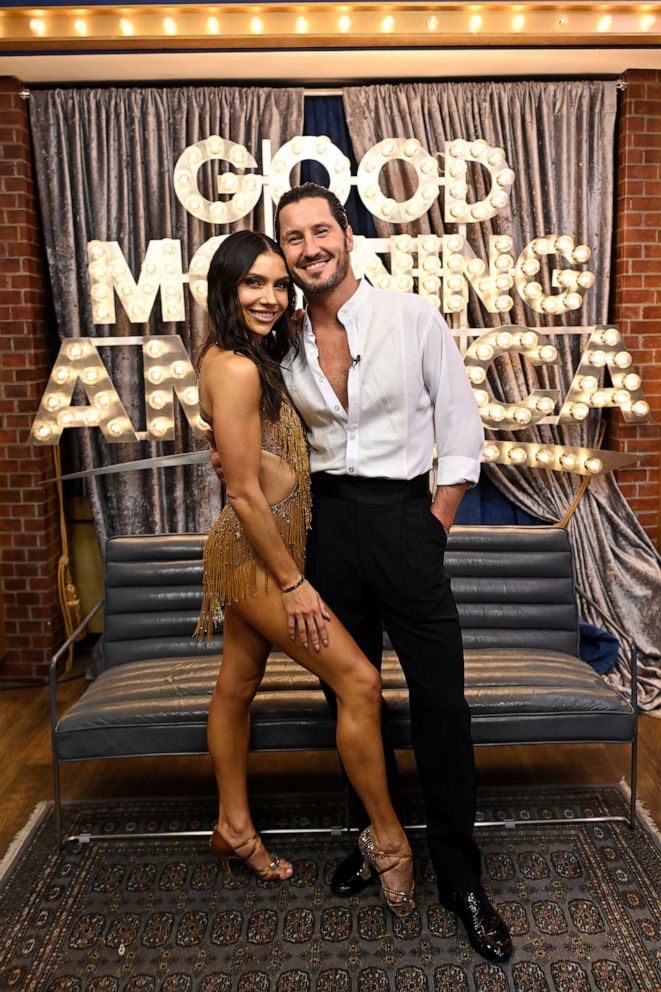 Said Johnson, "I think for me, I took last season off obviously 'cause I was pregnant, and so coming back this season ... I had so much pride in wanting to show [my son] what I do. And so I really feel like -- because I have to leave him for rehearsals and whatnot -- I feel like I'm really doing this for him. To show him that mommy and daddy can work and they're pretty good at what they do. So, I'm excited to have him watch us."
Johnson also shared that she hopes their presence in the competition will help teach their son later in life.
"Truly, this is a pretty scary show -- like it's a really big risk to go out there and do something very vulnerable and do it live with a lot of pressure, but I think it is so empowering if you are open to the experience and if you really embrace it," she explained.
"It's such a surreal feeling. So I hope that he gets that sense of like, 'Oh, I can do scary things or intimidating things.' Because they do it every, every week."
"Dancing with the Stars" premieres Sept. 26. on ABC and Disney+.
See the 'Dancing with the Stars' season 32 celebrity and pro pairs!
Barry Williams and Peta Murgatroyd will compete on "Dancing with the Stars."