Catherine Zeta-Jones and Michael Douglas post sweet tributes to mark 23rd wedding anniversary
Our favorite Catherine Zeta-Jones and Michael Douglas moments for their birthday
Gareth Cattermole/Getty Images
Love is still in the air for Catherine Zeta-Jones and Michael Douglas, who celebrated 23 years of marriage over the weekend.
The couple posted sweet tributes to each other on their Instagram accounts Saturday, to mark the milestone.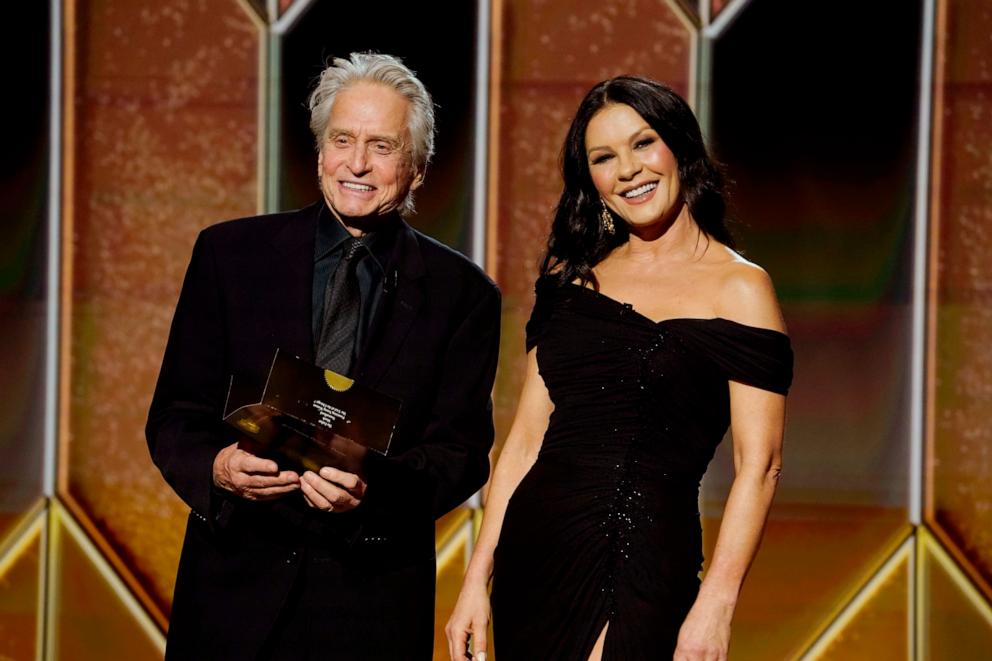 Alongside a carousel of photos of the couple from over the years, "The Mask of Zorro" actress, 54, wrote, "Today we celebrate 23 years of marriage❤️."
"Darling Michael, your Nobel Peace Prize awaits😂😘❤️," she continued. "I love you…from your darling wife, a gold star Medal of Honor recipient😘."
To honor his wife, Douglas, 79, also shared a throwback photo of them dancing together at their wedding.
"Happy 23 and Me, my darling @catherinezetajones!" he captioned the post. "Can't wait for 24! Happy Anniversary ❤️ #23years."
Responding in the comment section, Zeta-Jones wrote, "Love you sweetheart, may our dance never end❤️."
The pair, who share the same birthday, Sept. 25, tied the knot Nov. 18, 2000. They have two children together, Dylan, 23 and Carys, 20. Douglas is also a father to son Cameron, 44, whom he shares with ex-wife Diandra Luker.
During an interview with the Wall Street Journal in 2021, Zeta-Jones revealed the secret behind her long-lasting marriage, explaining that the No.1 ingredient to any marriage is laughter.
"We have a lot of fun together," the actress shared at the time. "We've never, ever lost our sense of humor, and we enjoy each other's company."
Zeta-Jones also added that what truly fuels their relationship is the fact that "we respect each other's space, and our humor is just long-lasting."